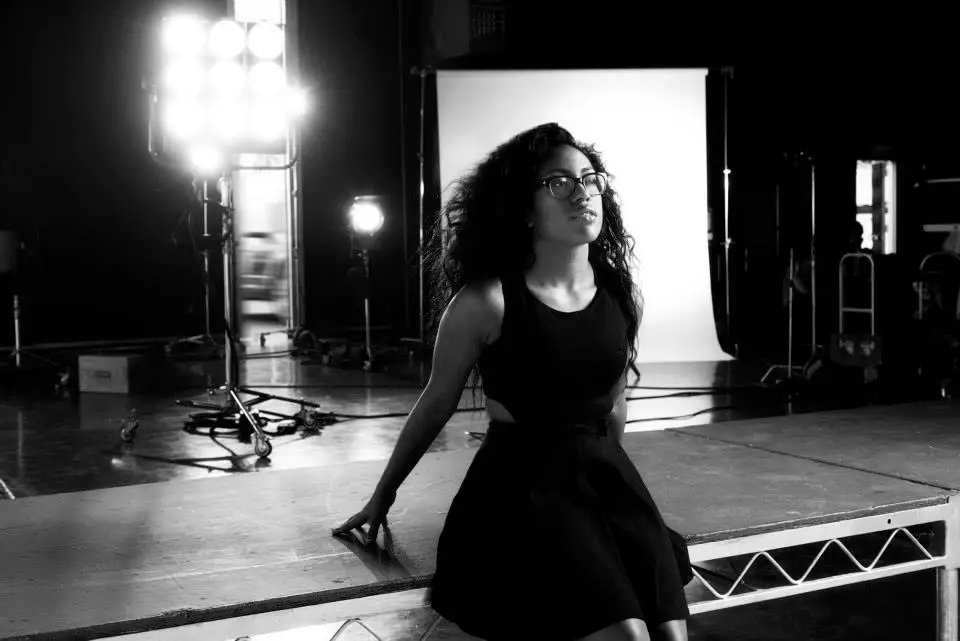 Malaya Watson eliminated from American Idol this week, has been made the rounds of the media on Friday. You can read her interview with reporters via satellite at this link. She also conducted one on one interviews with several big outlets.
At 16, she was the youngest of all the contestants, and was required to to take classes during the week. Malaya told Hollywood Life that she didn't hang out with the other contestants much, because she "irritates everybody."
HL: Are you doing anything in particular to make sure you stay as healthy as you can?
MW: I stay in my room the whole time. Everybody hangs out with each other and notice everybody else is getting sick. I tend to stay up in my room with my parents, eat healthy, sleep, stuff like that, normal things. I don't really hang out with a lot of people. I don't get along, I irritate everybody, so I just stay by myself.
I hope the media outlet (Hollywood Life is a gossip rag) is exaggerating! Otherwise, that's just sad…
Malaya told Hollywood Reporter what she was thinking while she was performing her sing-out song, "I Am Changing"
Honestly, I don't remember. I was just singing it. I chose that song because I am changing. Trust me, I'm not the same Malaya. I'm more focused on my music. I used to sing for the heck of it, because I was bored or because I like to sing. But now I'm focused on getting bigger and better with what I do.
Malaya told USA Today that she has no hard feelings against Sam Woolf, whom the judges used their only save on last week.
Sam did deserve the save at the same time," she says. Everything happens for a reason.

"Maybe God didn't want me to win," she adds, with a touch of dark humor in her voice. "Or God wanted me to come in eighth place. You never know."
Malaya told Entertainment Weekly that she really wanted to sing a Nat King Cole song for Harry Connick Jr.
It seems like you had a nice moment with Harry at the end, and you wanted to tell him you were going to sing Nat King Cole, then he talked to your father. What did he say?
I didn't know he talked to my dad, but he did say, "Don't worry about it, and we will probably hear you sing it soon." Hopefully, he does. I really wanted to do that song for him, really badly.
Malaya was planning on singing "Orange Colored Sky" next week: