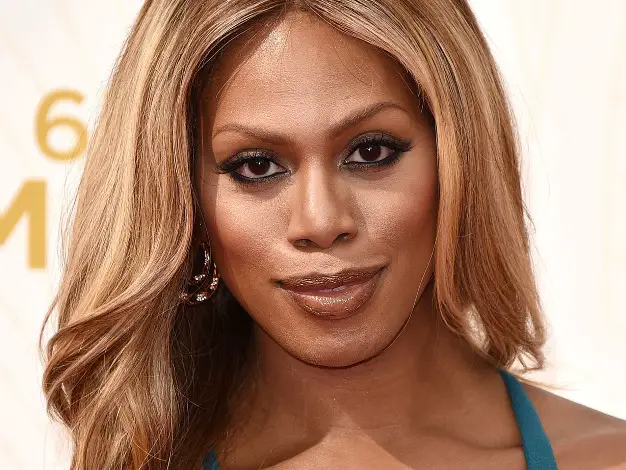 Emmy Award-Nominated Actress Laverne Cox Cast as Frank-N-Furter in The Rocky Horror Picture Show
Two-Hour Event Set to Air Fall 2016 on FOX
Emmy Award-nominated actress Laverne Cox, star of the Netflix hit, Orange is the New Black, has been cast as Dr. Frank-N-Furter in The Rocky Horror Picture Show, which is set to air Fall 2016 on FOX. The two-hour event is a reimagining of the cult classic, which is celebrating 40 years of theatrical distribution – longer than any other film in history. One of the most popular films of all time, it still plays in movie theaters around the world.
Laverne is the perfect choice for the role of the cross-dressing scientist, Dr. Frank-N-Furter. The character isn't transgender, per se. But the 40 year old movie is dated, with references that would be considered "problematic"–as the tumblr kiddies would say–by today's standards. Casting a transgender actor in the role is a step towards bringing the musical into the 21st century. When a terrific actor like Laverne Cox is available, really there is no other choice. I can't imagine FOX considering anyone else.
UPDATE: THR is reporting that Adam Lambert and Lady Gaga turned down the role. Adam would be the perfect old school Frank-N-Furter. Lady Gaga? I can't picture that, to be honest.
The Rocky Horror Picture Show follows sweethearts Janet Weiss and Brad Majors, who stumble upon Dr. Frank-N-Furter's bizarre abode. Frank-N-Furter, a sexually ambiguous flirtatious alien mad-scientist, is holding an annual, Transylvanian science convention to showcase the birth of "Rocky Horror" – a fit, attractive man created solely to fulfill Frank's  desires.
Laverne Cox is an Emmy Award-nominated actress who is best known for portraying the groundbreaking role of transgender inmate "Sophia Burset" on the hit series Orange is The New Black. She is the first trans woman of color to have a leading role on a mainstream scripted television show. Cox recently added another drama to her resume as the lead of the CBS pilot Doubt. Additional TV credits include The Mindy Project, Girlfriends' Guide to Divorce"and Faking It."She also appeared opposite Lily Tomlin in the feature comedy Grandma, from acclaimed writer and director Paul Weitz. Her groundbreaking documentary, Laverne Cox Presents: The T Word, won a Daytime Emmy Award and was nominated for a GLAAD Media Award. Her next trans-themed documentary, Free CeCe, is scheduled for release in 2016.
Lou Adler (Grammy Award winner and Rock and Roll Hall of Fame inductee) executive-produced The Rocky Horror Picture Show for Twentieth Century Fox, which premiered on September 26, 1975, and is the longest-running movie in motion picture history. Adler met Gail Berman (TV, film and Broadway producer) in 2004. Berman shared his passion and vision for the reimagined version of the 40-year-old cult-classic and, in 2014, they partnered to begin development.