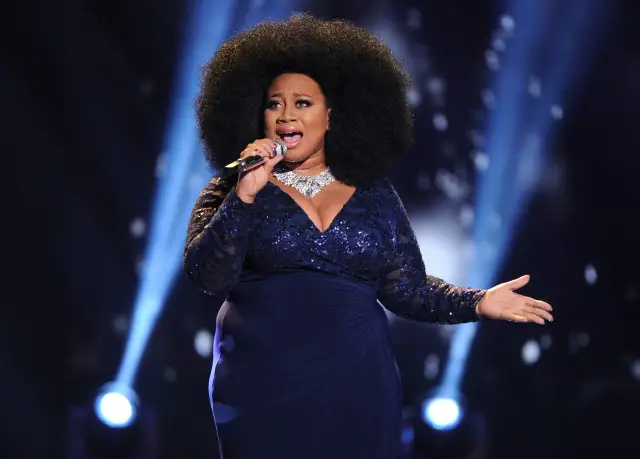 Watch American Idol 15 Top 2 finalist, La'Porsha Renae, perform three songs in competition for the American Idol 15 crown. The final performances took place in the Dolby theater in Los Angeles on April 6. The winner will be crowned on April 7 in a 2 hour series finale on FOX.
American Idol 15 Recap – Final Performances and Results
First up was the winners single, "Battles," written by Big Machine Label Group artist, Who is Fancy. I like this song for La'Porsha because it's a big powerful song, but also very current sounding. It's how I imagine she'll go forth as a real world arist. – Download from iTunes – Download from Amazon
The second number was picked by American Idol creator, Simon Fuller. "A House is Not a Home" by Dionne Warwick is one of the great songs out of the Bacharach/David catalog. The duo's songs are HARD to sing. The melody and rhythms can be tricky, but La'Porsha navigates the song effortlessly. A rare display of her head voice was lovely and perfectly timed.
The last performance was a reprise of "Diamonds" by Rihanna. Probably my favorite of all La'Porsha's performances over the season. I'm glad she brought it back. It's another emotional, stately but passionate rendition. She brings a deeper meaning to the lyrics than Rihanna ever did. A perfect end to an incredible night of performances.