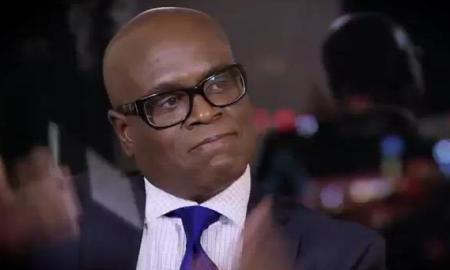 Label executive, L.A. Reid left X Factor USA after the 2nd of 3 seasons (from 2011-2012), and now he confesses to The Hollywood Reporter how much he truly disliked the experience.
"It's the worst thing I've ever done," Reid said at a Pepsi-sponsored Midem breakfast chat on Saturday, June 6 in Cannes, France.

"The first season, yes, I had a great time," he said. "It was a little bit of a vacation. I'd been making music, working at running labels for a long time, and it was a little bit of, 'Let me just have some fun.' But the second season I was fully engaged trying run a label, and it wasn't fun anymore.

"And more importantly, it really effected my taste — it almost destroyed it," he continued. "It completely threw me off — by the way, I have a book coming out soon, and it'll all be on my book," he interjected with a laugh. "But yeah, what works for television isn't necessarily the thing that works in the traditional journey of music, so I adjusted my taste for television. But the truth is, I lowered my bar — my bar was quite high, if I'm being honest, and as a result I didn't have the same level of success. The bar is quite high again now, but it was damaging. I worked with Simon Cowell, who I love and have great respect for and he has great taste, but being around him for that long, I started to take on his taste, and I'm an amateur at having his taste — I'm good at my kind of taste."

"We definitely had the audience," Reid agreed. "And I can't criticize Simon because it was his show, and we did well. But I think he made the statement that if we didn't do 20 million viewers, it was a failure. We did 14  million (edit: more like 12 million), which is actually a runaway success, but because we didn't do 20, it was a failure. To be honest? The truth is: The Voice cleaned our clock."
Is L.A. blaming Simon Cowell for his label failures? I think that's pushing it. But it's a lesson learned:  As a label exec, it's better to be running the show or be given carte blanche (as Scott Borchetta was on American Idol), than play second fiddle to another exec.
Watching L.A. during that second season–it was obvious he wasn't feeling it. Remember how irked he was when Simon stuck him with the over 25s? Ironically, one of L.A.'s singers, country twanger, Tate Stevens took the crown, but turned out to be a dud. Between a detached L.A., and a zombified Britney Spears, it was a pretty terrible panel. Demi Lovato was entertaining, but couldn't pick or mentor talent to save her life. The silver lining coming out of Season 2 was Simon Cowell's girl group, Fifth Harmony, currently smashing the charts with their latest single, "Worth It."
The Voice "cleaned our clock." OUCH! Looking forward to L.A's tell all book!