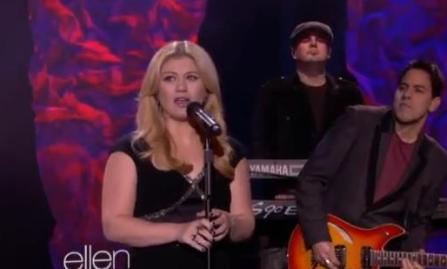 Watch Queen Kelly Clarkson perform her pop single, "Catch My Breath", from her new compilation, Greatest Hits Chapter One on The Ellen Degeneres Show.
The segment is set to air today. Check your local listings! Plus, Ellen talks to the American Idol winner about marriage and more. Kelly wants to elope!
Catch My Breath
http://youtu.be/8Cu7jl6d8DY
Is Kelly Engaged?