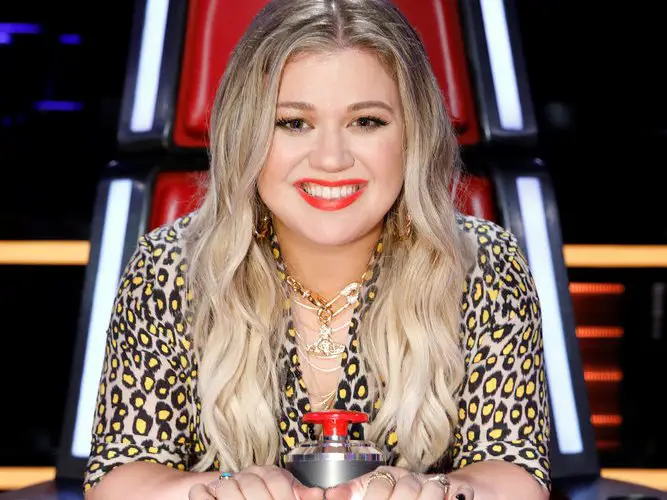 Kelly Clarkson and many more are set to present at the 75th Annual Golden Globe® Awards, airing January 7 on NBC. Late Show host Seth Meyers will be hosting the event.
The American Idol OG winner seems like a strange choice, at first blush. But her appearance is likely tied to The Voice? The singer will appear as a coach on the NBC show when the spring 2018 cycle premiere on February 26.
Check out all the details below, including a full list of presenters:
Halle Berry, Carol Burnett, Kelly Clarkson, Darren Criss, Penélope Cruz, Gal Gadot, Greta Gerwig, Hugh Grant, Neil Patrick Harris, Chris Hemsworth, Christina Hendricks, Isabelle Huppert, Shirley MacLaine, Ricky Martin, Sarah Jessica Parker, Amy Poehler, Edgar Ramírez, Seth Rogen, J.K. Simmons, Sharon Stone, Aaron Taylor-Johnson, Alicia Vikander, Kerry Washington, and Emma Watson have been announced as presenters by the Hollywood Foreign Press Association (HFPA) for the 75th Annual Golden Globe® Awards.
Seth Meyers will host the high-profile ceremony airing on Sunday, January 7, 2018, LIVE coast-to-coast on NBC from 5-8 p.m. PT / 8-11 p.m. ET from the Beverly Hilton Hotel in Beverly Hills. Previously announced, Golden Globe-nominee Oprah Winfrey will be the recipient of the 2018 Cecil B. DeMille Award.