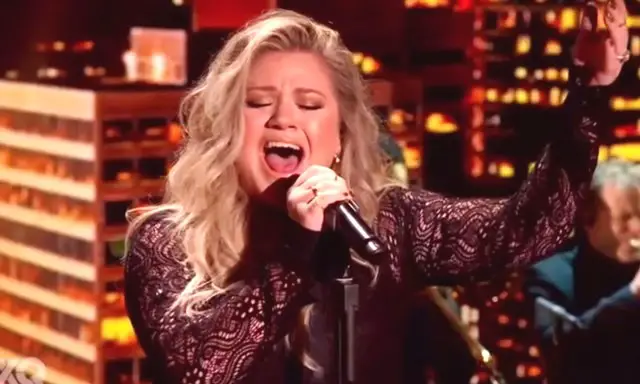 EIP Presents: XQ Super School Live Aired on ABC, CBS, FOX AND NBC and featured performances from Kelly Clarkson, Jordan Fisher and Hunter Hayes among others. The event in support of the national education initiative broadcast live from Barker Hangar at the Santa Monica Airport.
Check out American Idol alum Kelly Clarkson as she performs her brand new song, the rousing "Move You."
The one-hour telecast and multi-platform event ended with a massive group performance of the Beatles' "Come Together" led by Jennifer Hudson, who will soon be seen on your TV screens as one of the four The Voice coaches. The closer also featured Ringo Starr, U2, Reggie Watts, D'Wayne Wiggins, Sheryl Crow, Max Weinberg and Max Weinberg's Jukebox, Silk Road Ensemble with Yo-Yo Ma, MC Hammer, Jon Boogz and Sheila E. And, also, a bit random–JAX from American Idol season 14. However, I can't find her in the clip. Can you? Check it out below.