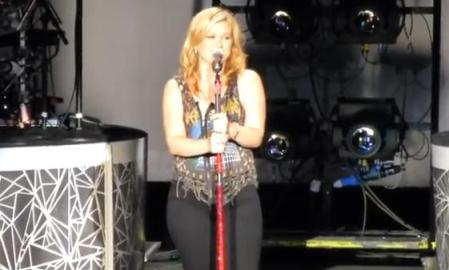 Kelly Clarkson debuted her brand new awesome single, "Catch My Breath," live in Dublin Ireland today! The song is from the singer's upcoming Greatest Hits album. Kelly's come a long way since she won American Idol a decade ago. She's had her ups and downs in the music business, but finally, at 30 she's in a great place. She's found love and life is good. Finally, a happy song from Kelly.
As a bonus, Kelly covered Prince's "Nothing Compares 2 U" as her fan requested cover!
Check out the high quality video below.
Catch My Breath
Nothing Compares 2 U
http://youtu.be/PTaqUc8tX_8