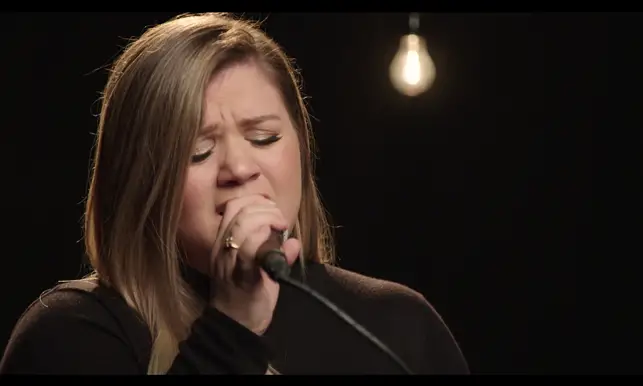 Watch Kelly Clarkson perform a sublime acoustic version of "It's Quiet Uptown." The song is the American Idol singer's contribution to the Hamilton Mixtape. The album, a re-imagining of the Broadway musical's songs by various pop and hip hop artists, was released last week.
The acoustic arrangement, with just piano, lends itself beautifully to the song's theme of tragic loss. In the musical, the song is performed after Alexander Hamilton and his wife lose their teenage son.
Watch Kelly Clarkson perform "It's Quiet Uptown" right here. The singer performed the song live on the Honda stage for iHeartRadio.
Additionally, Kelly performed the song as a duet with Billy Gilman on The Voice season 11 finale, which aired Tuesday night. Billy went on to become The Voice 11 runner-up. Watch that performance below.