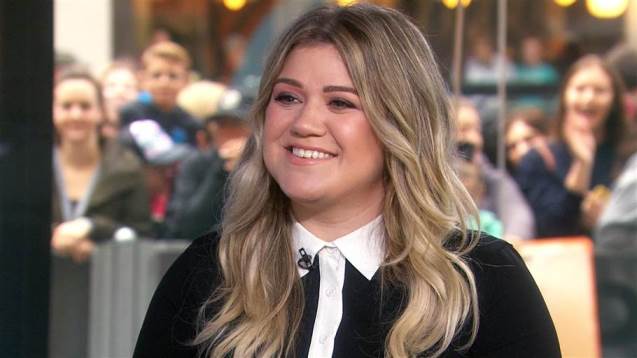 "I'm just a mom, I haven't actually worked in a while," Kelly Clarkson joked Monday night as she took the stage at Nashville's Ascend Amphitheater during Garth Brooks' celebration in honor of his seven diamond-certified albums.
The American Idol singer took the stage to sing a soulful rendition of Brooks socially conscious 1992 hit "We Shall Be Free." The performance is a perfect run-up to the R&B album the singer is currently recording for her new record label, Atlantic. Take 'em to church, Kelly!
Kelly Clarkson – We Shall Be Free
Kelly also appeared at another point during the event, which included guest appearances from Reba, Jason Aldean, Chris Young and Trisha Yearwood. She joined guitarist and songwriter Steve Wariner for a special duet of a song he co-wrote with Brooks, one of Kelly's favorites, "The Weekend." A fun performance, the two join forces like old pals.
Kelly Clarkson & Stee Wariner – The Weekend
Via Rolling Stone