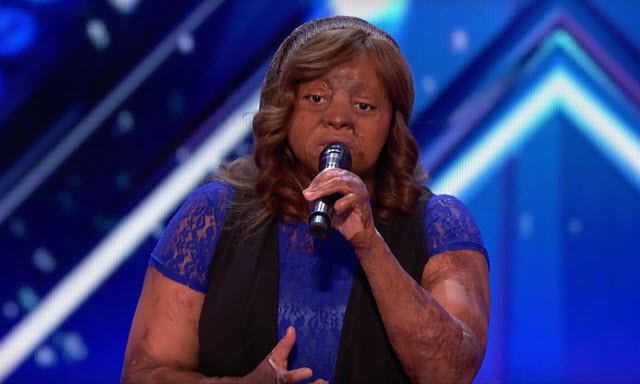 Kechi, a Nigerian singer currently living in Houston, Texas, inspired the America's Got Talent judges panel–Simon Cowell, Mel B., Heidi Klum and Howie Mandel with a courageous story. After explaining that she had come to AGT to "share my voice," she went on to describe how she survived a horrific accident.
"I was in a plane crash when I was 16 years old back in Nigeria," explained Kechi, "It took the lives of 107 out of 109 passengers, and I was one of the two survivors."
"How did you deal with that afterward?" Simon asked. "Lying in the hospital bed with bandages head to foot, not being able to move or do anything else, music was my escape," Kechi said, "That's why it means so much to me."
After a fearless and heartfelt performance of Ed Sheeran's "Thinking Out Loud," the judges and the crowd were on their feet. Watch the performance below before it airs on Tuesday June 13 at 8 pm ET on NBC.
https://youtu.be/iUP9lehOji0