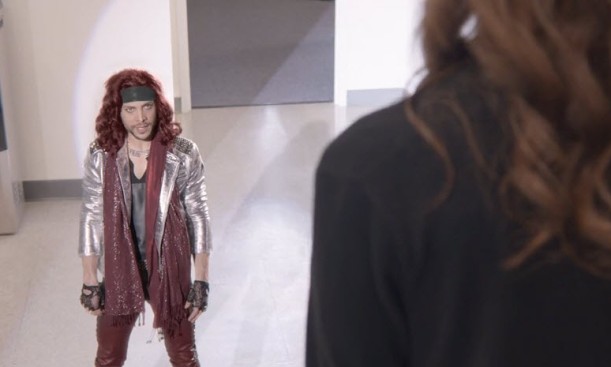 So. Yeah. This REALLY is Justin Guarini in the new Diet Dr. Pepper advertising campaign. It's NOT a cameo. The American Idol season 1 alum play "Lil Sweet."
"He sings in the key of sweet and always carries a spare six pack of Diet Dr Pepper with him," says the Youtube description, "No one knows where he keeps it though."
Anyone following Justin on twitter knows his hilarious, self effacing sense of humor. That he could pull off a comic character like "Lil Sweet" isn't a surprise.
Justin has done very well over the years in the theater world, starring in several Broadway productions, including American Idiot, Wicked and Romeo and Juliet. Now, he's got to land a TV role. If that other Idol runner-up, Katharine McPhee can do it, why not Justin?
Check out the ad right here.
http://youtu.be/Vp6v_ZP8nww