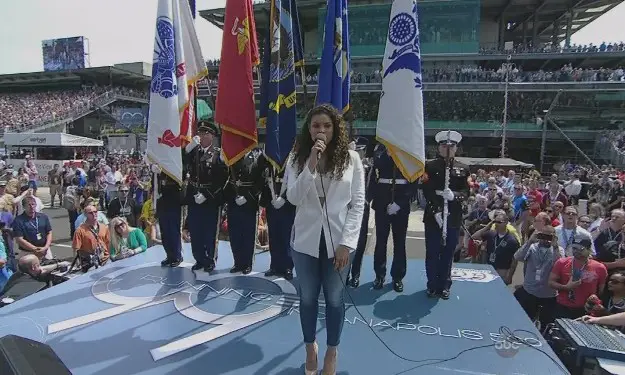 Watch Jordin Sparks perform the National Anthem before the 99th running of the Indianapolis 500 car race at the Indianapolis Motor Speedway in Indiana.
She was introduced from thousands of miles in the air–the International Space Station now tooling across the Atlantic ocean.
Jordin has been out promoting her long awaited 3rd studio album, Right Here, Right Now, due out June 16.
Watch Jordin Sparks sing the National Anthem before the Indianapolis 500 here.
https://youtu.be/44gEYGgqVVI