Simon Cowell tweeted, "Just did an interview with @kilmeade @FoxandFriends Very interesting! Goes out Monday between 6 & 9 ET. No shirts!"
The American Idol 12 Top 10 Gather for Tour Rehearsals
The American Idol Top 10 reunited over the weekend for tour rehearsals. Angie tweeted a photo with the caption, "Here with the whole crew!!!! =D" The Idol tour begins on July 19.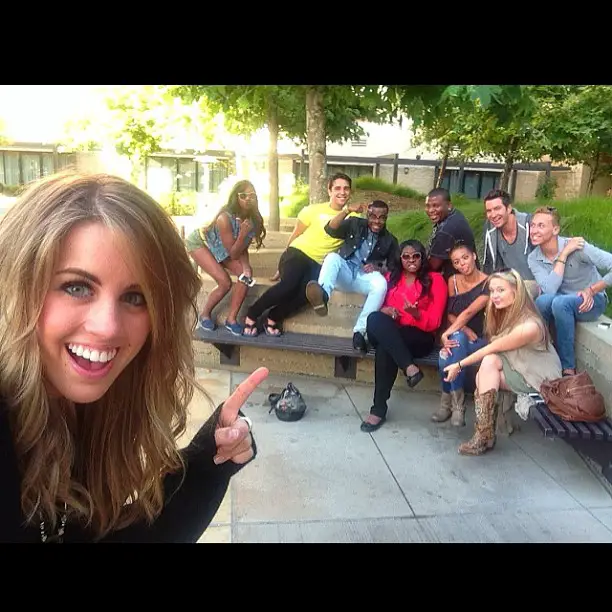 Ace Young and Diana DeGarmo, Lee DeWyze and Jonna Walsh attend Lone Ranger Premiere
Newly married Ace Young and Diana DeGarmo and Lee DeWyze and his wife Jonna attended the Lone Ranger premier at Disney California Adventure Park last night in Anaheim, California.
'Arab Idol' Crowns First Palestinian Winner – While still fighting for independence and global recognition, Palestinians had a big reason to celebrate Saturday when one of their own, 23-year-old Mohammed Assaf of the Khan Younis refugee camp, won the second season of Arab Idol. The show, which airs live from Lebanon, is a pan-Middle Eastern edition of the American mothership, broadcast on the region's MBC network. Assaf went up against Syrian Farah Youssef and Egyptian Ahmad Jamal, and feared he might be at a disadvantage, as his opponents come from well-established Arab countries whose residents could rally support for their representatives for the final vote. – Read more at The Hollywood Reporter