Emmy winning reality competition, The Voice, returns to NBC for it's 5th cycle tonight. We'll be live blogging! 8/7c pm NBC.
The competition continues on Dancing with The Stars. Join Franky for his live blog at 8/7c pm on ABC. Will Emmy winner Derek Hough, and his partner Glee's Amber Riley top the leaderboard again? Plus, the first couple will be eliminated!
Today's Scotty McCreery lyric: "Hey girl, whatcha think about that cool green grass, that lake lake lookin' like glass, that morning comin' too fast?" Which song from Scotty's upcoming album, See You Tonight, does this come from? Windmills will reveal later!
Did you know that American Idol alum, Bo Bice, is crowdfunding an album? He's 6 days away from the end of his Kickstarter campaign and only about 1/5th of the way to his $35,000 goal. Donate Here.
Kelly Clarkson gives up Jane Austen's ring – American Idol winner Kelly Clarkson's attempt to buy a gold and turquoise ring that once belonged to the English novelist has been thwarted by Jane Austen's House Museum in Chawton, Hampshire. The museum has raised enough cash to buy the ring and save it for the public in the UK. Clarkson bought the ring at an auction at Sotheby's in 2012, but she was unable to take it out of the UK. A temporary export ban provided the museum with the time to raise money. Austen fans around the world chipped in donations, which enabled the museum to reach its target of £152,450 and match Clarkson's bid ahead of the 30 September deadline. – Read more at The Guardian
Ryan Seacrest Talks Emmys, 'Idol' at iHeartRadio Fest – The iHeartRadio Music Festival took place in Las Vegas the weekend of September 20-21, and overseeing it all, of course, was the hardest-working man in showbiz: Ryan Seacrest.
Carrie Underwood's performance is most tweeted-about Emmy moment – The most buzzed-about social media moment of the 65th Primetime Emmy Awards was not debate over winners and losers, but rather country star Carrie Underwood's tribute to the Beatles.  It's been 50 years since the boys from Liverpool touched down on American soil and appeared on "The Ed Sullivan Show." Underwood's performance of "Yesterday" memorialized that moment in music history, and generated some 17,090 tweets per minute, according to Twitter.  – Read more at LA Times
Amy Poehler Interviews Carrie Underwood About The Sound of Music Musical on 2013 Emmys Red Carpet
Vua E News
Carrie Underwood Stuns in Violet at the 2013 Emmy – Before taking the stage for her performance Carrie Underwood looked like she was ready to have a good time as she arrived at the 65th Primetime Emmy Awards on Sunday evening (September 22). The blonde bombshell was all smiles as she meandered around outside the Nokia Theatre in Los Angeles, showing off her designer duds as fans and photographers looked on. – See the photos at Gossip Center
Constantine Maroulis & Daughter Malena Head Under the Sea at Little Mermaid Screening – How cute is this Hot Shot? Tony nominated Rock of Ages vet and former Broadway.com Star of the Year Constantine Maroulis enjoyed a movie date with the most important lady in his life: his daughter, Malena, who will will turn three on December 23. Father and daughter walked the blue carpet at NYC's Walter Reade Theater on September 21 before a screening of Disney's The Little Mermaid.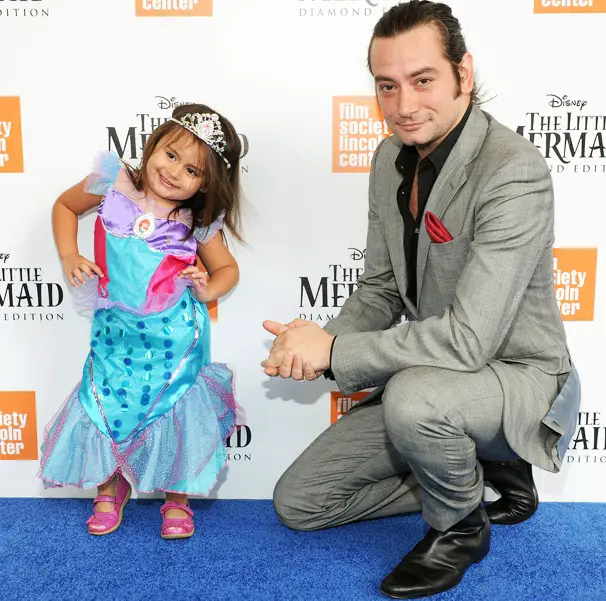 Read more at Broadway.com
"I felt like coming back was like my first day back at school," says the singer who returns to NBC's competition for season five. – "[I wanted to] live my life for a second outside of the bubble of this red chair," she tells The Hollywood Reporter and a small group of reporters at an intimate dinner in West Hollywood. "And it's important to give back to yourself so that you can then re-give to others, and give in a new way. So that's been nice and it's been refreshing." – Read more at The Hollywood Reporter
Jennifer Lopez Drops Out Of Movie About Trapped Chilean Miners – In another development on the film, Jennifer Lopez has just dropped out of The 33, because of a scheduling problem that cropped up when she committed to a return to American Idol. – Read more at Deadline
Emmys 2013: NBC's 'The Voice' marks a reality triumph over 'Idol' – "It's a very different show," Burnett said backstage. "[Creator] John de Mol made sure there was no humiliation in 'The Voice.' People said this kind of show would never work, but we're back tomorrow night [with Season 5). We want to be No. 1 again." "It's just a matter of keeping it fresh," Burnett said. "We're grateful knowing we have coaches who are superstars that, if they can't be here full-time, we have other coaches to step in. They all have red chairs for life." – Read more at The LA Times