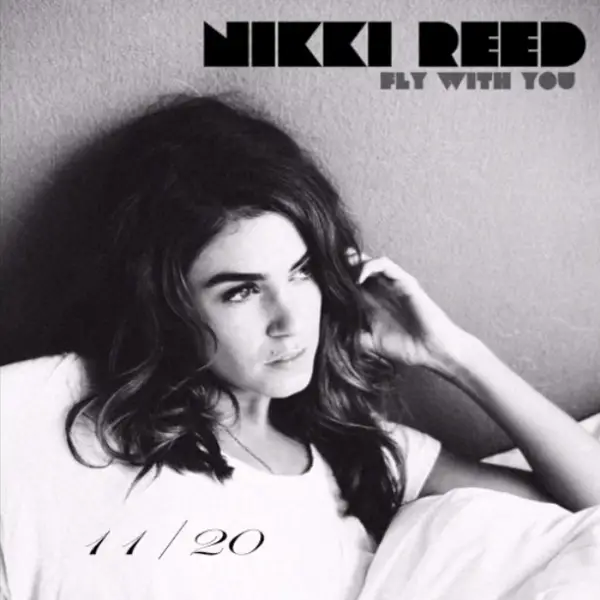 Twilight actress, Nikki Reed, announced the release of a new single, "Fly With You" on November 20. But there's an interesting twist. The track is produced by American Idol season 10 alum, Stefano Langone and his producing partner, Dmadd.
The two have created a production company, SpeakerMind, and besides themselves, Nikki is their first artist. The connection, is of course, fellow season 10 alum, Paul McDonald who met Nikki during his Idol season. He eventually married her and then divorced a few years later.
The intro on the SpeakerMind  company website reads:
SpeakerMind Productions is an incredible dynamic-duo consisting of Dave'Ron Madden aka DMadd (producer/rapper/songwriter) and SteFano (Singer/SongWriter). Ranging From Pop-R&B Hits to slamming soulful HipHop, these two have joined forces to create a one-of-a-kind sound that is unique and also inspiring.
The team produced and released Stefano's new single, Lemon Squeeze.  This seems like a logical turn of events for Stefano. The singer seems super ambitious, and considering he didn't get very far travelling conventional avenues, at this point, to stay in the business, he had to take his career into his own hands.
Nikki uploaded preview of "Fly With You" to instagram. A percentage of sales will go to charity:
Good morning! SO excited to announce that new music will be out this Thursday! 11/20! Can't wait for you guys to hear this! Here's a preview! The most important part is that a percentage of the sales will be given to help #SavetheWildlifeWaystation in anticipation of our upcoming fundraiser so please please help spread the word! More preview clips coming soon. Four days til we release it!!! Happy Sunday!!!!!!! #FlyWithYou @stefanomusic @slouching_toward_nirvana @daveronmadden @wwaystation