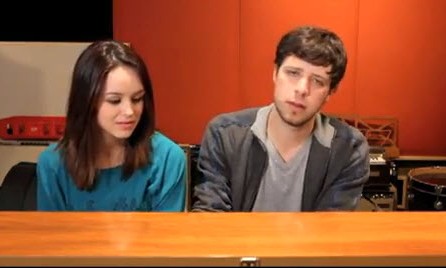 Hey! It's Valentines Day. And to celebrate this fake holiday made up to sell stuff lovely day, here are a couple of love-inspired you tube performances from a few Idol and X Factor alums.
Season 10 alum, Tim Halperin and X Factor's (Lakoda Rayne) Hayley Orrantia co-wrote a love song for Valentines Day, "Nothing Can Keep Us Apart"  from the perspective of a military couple. Check it out below.
Saeason 8 alum, Anoop Desai dedicates an a capella "God Bless The Broken Road" to all you lonely onlies out there.
http://youtu.be/IrcBUBr_o9c