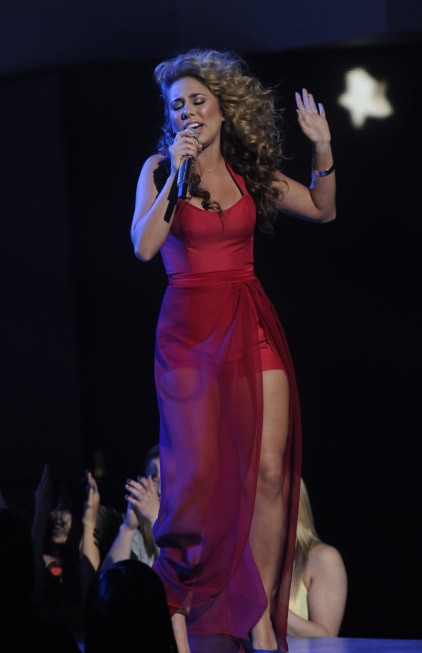 Haley Reinhart debuted her new single "Free" on American Idol tonight. I have to say, after hearing this live a few times, I'm not crazy about the song and can't really hear it played on the radio. Maybe there's some method to UMG's madness.
Haley looked beautiful tonight. I would have layed off the spray tan a bit, but that dress with the split up the leg was a knockout.
I look forward to hearing the rest of Haley's album, which is set to be released on May 22.
http://youtu.be/f-xcDI96ul4