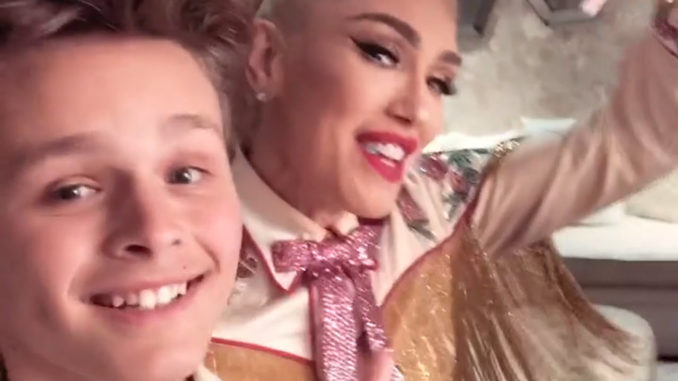 Gwen Stefani ended her Las Vegas residency this weekend at Planet Hollywood's Zappos Theater with a few fun surprises.
On Friday night (Nov 5), the singer invited her The Voice team member Carter Rubin, on stage to sing a duet. Carter WON season 19 last fall. The young singer is Gwen's one and only winner, on the last season she sat on the panel. 
Carter, who just celebrated his 16th birthday with a new pop single, "Horoscope," released on Universal/Republic records, posted the duet on Instagram.
Gwen calls coaching on The Voice one of the "funnest, weirdest, craziest things I ever did," adding, I never thought I'd be on TV, and then meet my husband," she said, referring to Blake Shelton with whom she recently tied the knot.
Blake Shelton Shares Gwen Stefani Wedding Vows Song (Audio)
 "It's really hard to beat Blake!" Gwen explained, "But I won The Voice with a boy who was 14 years old, turning 15."  The two sang the hit country duet she recorded with Blake, "Nobody But You."
*
 

 

 

View this post on Instagram

 

 

*
Carter is all growed up
After the performance, Gwen gushed that Carter just turned 16. And it is pretty amazing, because in the past few months, puberty has been very kind to young Carter. He's experienced quite the grow up/glow up!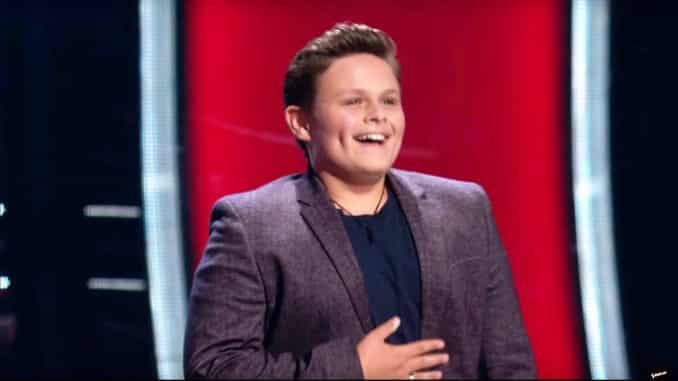 On Twitter, Carter wrote "Imagine @gwenstefani hyping you up at soundcheck…in summary, yeah, vegas was a dream."
in summary yeah vegas was a dream ?

— Carter Rubin (@carterjrubin) November 8, 2021
Later, backstage, Gwen promoted "Horoscope" in a video, insisting that folks "need to stream, download, listen, dance, make Tik Tok videos, anything you can do! Listen to "Horoscope".
*
 

 

 

View this post on Instagram

 

 

*
Husband Blake Shelton performed with Gwen on Saturday
On the last night of her residency (Nov 6), Blake Shelton joined Gwen on stage another duet "Happy Anywhere."  He dressed for the occasion!  "Sometimes it's just best to keep it simple and short," Gwen wrote on Instagram about the end of her Vegas residency. "so all i have to say is THANKYOU to everyone who made this an incredible chapter of my life gx."
The Gang's All Here: John Legend, Ariana Grande, Kelly Clarkson in the House!
BONUS SIGHTING: While Gwen and Blake performed on stage Saturday night, their fellow The Voice coaches were sitting in the audience, cheering them on. John Legend and his wife Chrissy Teigen, Ariana Grande and her husband Dalton Gomez, plus Kelly Clarkson were all spotted in the audience together.