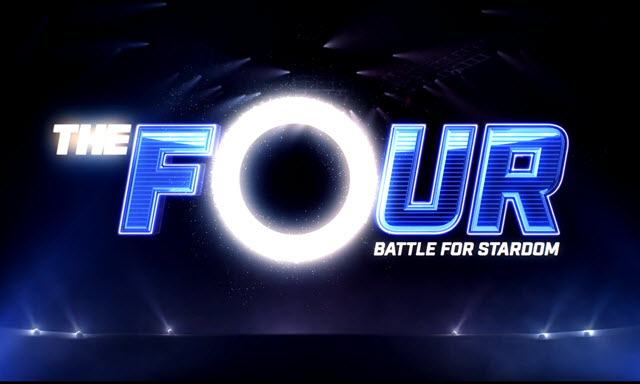 Pop singer Fergie has been tapped by FOX to serve as host of the network's new singing competition series, The Four: Battle For Stardom. The six-episode event premieres Thursday, Jan. 4 (8:00-10:00 PM ET/PT) on FOX.
Only 6 episodes. The series will wrap up by mid-February, way ahead of the premieres of rival singing shows, The Voice (Feb 26) on NBC and American Idol (March 11) on FOX.
The Four Battle For Stardom Officially Reveals Panelists, Premiere Date
"I am very excited and proud to be the host of The Four: Battle For Stardom," said Fergie. "This is a unique and modern show format that I believe will set the standard for the next generation of singing competition series on TV. I am looking forward to being by the contestants' sides during what could be the most important performances of their lives. Along with these amazing panelists whom I know and love, I hope my experiences as a solo artist and as a member of The Black Eyed Peas can help guide them in their quest to make it in the music industry."
"Fergie is a genuine superstar," said Rob Wade, President, Alternative Programming and Specials, Fox Broadcasting Company. "She's fierce, she's a force in her own right and she knows exactly what these singers are going through. So who better than her to help guide them as they fight their way to the finish."
As previously announced, producer and songwriter Sean "Diddy" Combs, record-producing hit-maker DJ Khaled, recording artist and songwriter Meghan Trainor and record label executive Charlie Walk will serve as the show's panel of experts. 
The Four: Battle For Stardom begins where the other shows end: With  four top-notch singers, spanning all music genres, fighting each week to defend their coveted seats on the show, as determined newcomers challenge them and try to knock them out of the competition. The singer who is the last standing at the end of the competition will earn the ultimate prize: the panel of industry experts becomes key players on the winner's team. 
As part of the grand prize, the winner will be named an iHeartRadio "On The Verge" artist. iHeartRadio's On The Verge program provides artists with unparalleled national reach through on-air radio exposure, as well as digital and social support across iHeartMedia's powerful range of music and entertainment platforms. FOX also has teamed up with iHeartMedia to support auditions, assist in the search for talent and boost the careers of artists throughout the run of the competition.
The Four: Battle For Stardom is still searching for talent. To audition, check out thefourmusic.com.
https://youtu.be/DiJUTyfQUr8