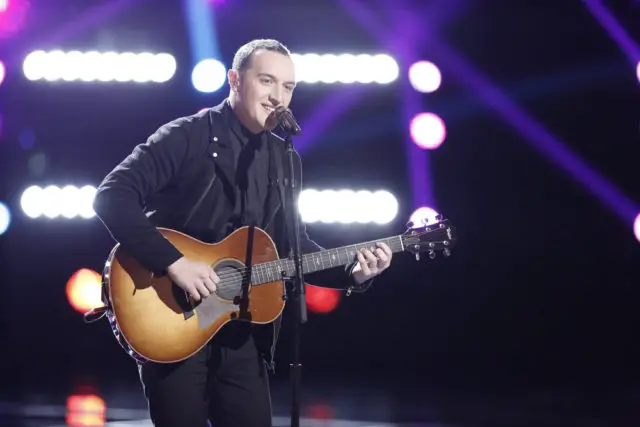 When Aaron Gibson covered Father John Misty's "Hollywood Forever Cemetery Sings" on The Voice this week, it nearly got the Team Miley Cyrus member eliminated from the show. Lucky for the Georgia native, fans overwhelmingly voted to twitter save him when he hit the bottom two and subsequently sang for his life on Tuesday.
But is wasn't only The Voice fans who were unhappy with his performance. The original artist, Father John Misty, got REAL snarky on Facebook in a post that read "Why God Why?" According to Pitchfork, the post was deleted. However, after posting 3 more sarcastic missives, Misty reposted his original sentiment.
Whoo boy. Misty also appears to be using the circumstance to make an analogy to the recent win of Donald Trump in the American presidential election.
The original song is from Misty's album 2012 Fear Fun. Check it out here.
Aaron's version grunged the song up quite a bit. Billboard called it "Creedy." I wouldn't go THAT far.
Misty is the original artist…he could have refused to clear it, right?