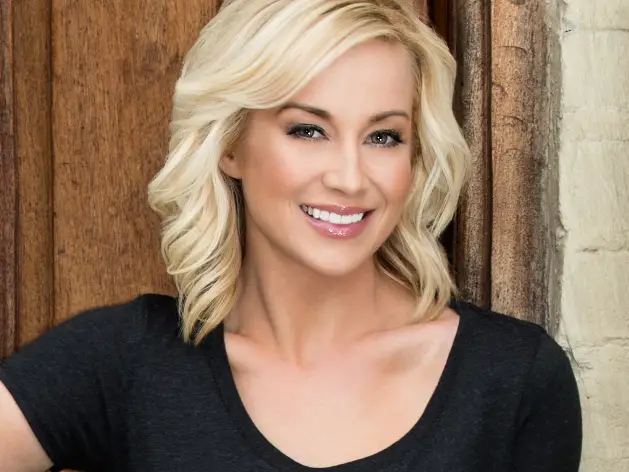 Kellie Pickler's former bus driver is suing the country singer's touring company for defamation.
According to the Nashville Post, veteran tour bus driver, David Pell, began work for Kelly in mid 2014, driving her throughout the American Idol alum and DWTS winner's summer tour. In November, While in Los Angeles to host an awards show gala, Pell drove Kellie around LA on a shopping spree to high end stores. After, she treated the driver and tour manager, Robert Heacox, to a nice dinner at an Italian restaurant. The next day, Kellie and her husband Kyle Jacobs flew out of LAX to Mexico for a vacation.
A few days later, Kellie called Pell, asking him to check the bus for a purse containing between $4,000-$6000, which Pell was unable to locate. Later, Pell began a stint working for country singer Gary Allen through the fall of 2014.
In January, Pell was fired by Hemphill Brothers Coach Co., "a sort of middleman between drivers, buses and clients and the company that connected Pell and Pickler." After meeting with personnel at Hemphill and speaking with members of Kellie's band, Pell learned that Kellie suspected him of stealing money from her.
Pell found work with another bus company, which assigned him to drive for David Nail. After Nail and Pickler appeared together in June 2015 in a Myrtle Beach festival, during which Kellie's tour manager had a word with Nail's tour manager. Shortly thereafter, Pell lost his job.
Pell says he did not steal the money from Pickler.
"In fact, there is no evidence whatsoever that the Envelope or any money was actually stolen from Ms. Pickler; it is entirely possible that Ms. Pickler simply misplaced or lost the Envelope during her multiple shopping trips and/or her trip to Mexico," the suit reads.
Pell is seeking $1 million in damages from Kellie Pickler Touring Inc. and Heacox for libel, slander, false light invasion of privacy and tortious interference with a business relationship.
A spokesman for Pickler said there would be no comment due to the ongoing litigation.
Read more at Nashville Post.com