We have the winner!
Europe and Australia party tonight!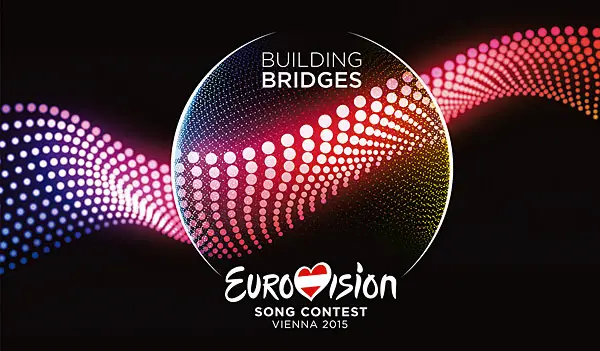 It's time for the Grand Final of Eurovision Song Contest 2015. 27 countries compete tonight for Eurovision glory. 40 countries will contribute their votes tonight – 27 countries performing in the Grand Final and the 13 unlucky countries that failed to qualify from both semifinals. 50% of the vote will come from 40 national juries (5 jurors in each jury). The juries scored the performances last night during dress rehearsal (It was the same for both semifinals.). You can read more about the juries HERE.
27 Songs: 40 Juries
A record 27 songs will participate in the Grand Final, and professional juries in each of the participating countries, as well as those countries that didn't reach the Grand Final, will be voting on tonight's show. They will account for 50% of the overall total.

Each jury will be comprised of five members, (including a chairperson) who will be the same jurors who voted in the respective Semi-Finals. They will be monitored by an independent notary in each country. The jury consists of a variety of members in terms of age, gender, and background. They are all citizens of the country they are representing.

None of the jury members are connected with any of the participating songs or artists, in order that they can vote independently. All jury members have made signed declarations stating that they will vote independently.
The Jury Voting
Each jury member will rank all the songs in the show by judging each song, each jury member will focus on the vocal capability of the artists, the performance on stage, the composition and originality of the song, and the overall impression by the act.

The EBU's televoting partner Digame will merge the points given by the jury and the televoters tomorrow night per individual country. If there is a tie between two or more songs between jury votes and televotes, then the song gaining the most televotes will be ranked higher.
After a marathon of 27 performances, the televoting will start. It will last 15 minutes and soon after that another marathon will start – spokespersons of all 40 participating countries will present the combined results of jury voting and televoting live on air. To make the proceedings go faster, points 1-7 will appear on the screen automatically and the spokesperson will reveal 8, 10 and 12 points.
Check out tonight's voting order HERE.
According to Slovenian national broadcaster's TV guide, the Grand Final will last 3 hours and 45 minutes. Around 180 million people are expected to watch the final worldwide.
---
Favorites to Win
Big Poll 2015: We have a winner!
The Daily Press Poll: The Final Results!
SWEDEN – Swedish pop machine sent Swedish Idol alum Måns Zelmerlöw to Eurovision. Song "Heroes" sounds like a rip off of David Guetta's "Lovers on The Sun". It's a decent pop song, but what takes it to another level is the fantastic visual presentation on stage. Måns won Swedish Eurovision pre-selection Melodifestivalen in a landslide. Sweden's last Eurovision win was only 3 years ago when Swedish Idol alum Loreen won in a landslide with "Euphoria". Måns' win would be Sweden's 6th.
ITALY – Male pop opera trio Il Volo won Italian festival San Remo earlier this year and were appointed by RAI to represent Italy at Eurovision Song Contest 2015. You might remember that Il Volo performed on American Idol during season 10 TOP 3 results show. Four years later, they are more mature and they look and sound better than they did back then. General public likes male vocal groups singing pop opera. Just remember Simon Cowell's Il Divo. Here in Slovenia we had trio Eroika selling out concerts and selling albums like crazy. Il Volo will be performing last tonight and they will be singing a big, big song "Grande Amore" in Italian. Italy's last Eurovision win was in 1990, when Toto Cutugno sang "Insieme: 1992". Italy returned to Eurovision in 2011 following a long absence. Italy has only 2 Eurovision wins so far.
---
The Grand Final starts at 9pm CEST, 3pm EDT, 12pm PDT
Eurovision's Official Website
Eurovision's Official YouTube Channel
WATCH Eurovision Online
---
1. SLOVENIA: Maraaya – Here For You

2. FRANCE: Lisa Angell – N'oubliez Pas

3. ISRAEL: Nadav Guedj – Golden Boy

4. ESTONIA: Elina Born & Stig Rästa – Goodbye To Yesterday

5. UNITED KINGDOM: Electro Velvet – Still In Love With You

6. ARMENIA: Genealogy – Face The Shadow

7. LITHUANIA: Monika Linkyte and Vaidas Baumila – This Time

8. SERBIA: Bojana Stamenov – Beauty Never Lies

9. NORWAY: Mørland & Debrah Scarlett – A Monster Like Me

10. SWEDEN: Måns Zelmerlöw – Heroes

11. CYPRUS: John Karayiannis – One Thing I Should Have Done

12. AUSTRALIA: Guy Sebastian – Tonight Again

13. BELGIUM: Loïc Nottet – Rhythm Inside

14. AUSTRIA: The Makemakes – I Am Yours

15. GREECE: Maria Elena Kyriakou – One Last Breath

16. MONTENEGRO: Knez – Adio

17. GERMANY: Ann Sophie – Black Smoke

18. POLAND: Monika Kuszynska – In The Name Of Love

19. LATVIA: Aminata – Love Injected

20. ROMANIA: Voltaj – De La Capat/ All Over Again

21. SPAIN: Edurne – Amanecer

22. HUNGARY: Boggie – Wars For Nothing

23. GEORGIA: Nina Sublatti – Warrior

24. AZERBAIJAN: Elnur Huseynov – Hour Of The Wolf

25. RUSSIA: Polina Gagarina – A Million Voices

26. ALBANIA: Elhaida Dani – I'm Alive

27. ITALY: Il Volo – Grande Amore

---
4 Hours Later – The Results Are In And We Have A Winner!
Swedish Pop Machine has done it again! Måns Zelmerlöw tonight became the 60th winner of Eurovision Song Contest with his song "Heroes". This is Sweden's 6th win. They achieved their 5th win only 3 years ago (2012) when Loreen won in a landslide with "Euphoria" (watch the performance). There is only one country with more Eurovision wins than Sweden – Ireland with 7.
Loreen and Måns Zelmerlöw have one other thing in common. Both are Swedish Idol rejects. Loreen competed on Swedish Idol Season 1 in 2004 and finished in 4th place after being a judges' wildcard. Måns Zelmerlöw appeared on Swedish Idol Season 2 in 2005 and finished 5th (That season was won by Agnes Carlsson, the most known Swedish Idol winner.).
Måns Zelmerlöw – Heroes (Sweden) – WINNING performance LIVE at Eurovision 2015

Sweden knows a thing or two about pop music. And about creating a great stage performance. And they care about Eurovision more than any other country in Europe. Just last year they finished 2nd.
Sweden's Eurovision wins:
1974 – ABBA – "Waterloo"
1984 – Herreys – "Diggi-Loo Diggi-Ley"
1991 – Carola – "Fångad av en stormvind"
1999 – Charlotte Nilsson – "Take Me to Your Heaven"
2012 – Loreen – "Euphoria"
2015 – Måns Zelmerlöw – "Heroes"
---
SPLIT RESULTS
RESULTS OF SEMIFINAL 1
RESULTS OF SEMIFINAL 2
RESULTS OF GRAND FINAL
The winner's press conference with Måns Zelmerlöw and the Swedish delegation
Started from the bottom now we here pic.twitter.com/v3V2TWq0qc

— Nikki Christianson (@nchristiansons) May 23, 2015
#SWE wins the Eurovision Song Contest 2015! See the moment here! #Eurovision http://t.co/2mGQO1kmtC

— Eurovision (@Eurovision) May 23, 2015
It's official! #SWE celebrates! http://t.co/b4VibysdIc

— Eurovision (@Eurovision) May 23, 2015
The moment of the trophy! #Eurovision http://t.co/4EN2iEn1RL

— Eurovision (@Eurovision) May 23, 2015
WATCH: 2015 Eurovision Song Contest: Grand Final