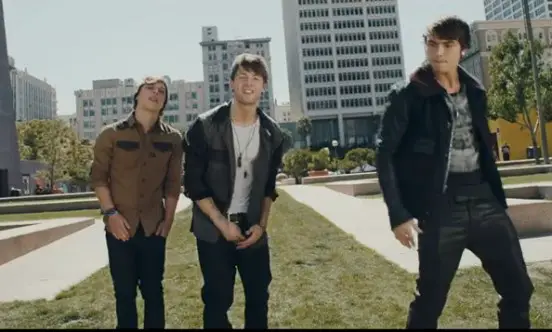 Emblem3 lament life on the road in their new ballad, "3000 Miles" from their debut album, Nothing Left to Lose.
The X Factor 2 alum released the music video today, album, released their new "3000 Miles" music video today, ahead of tour dates across the US. The boys will perform at the Patriot Center in Fairfax VA tomorrow night (Oct 10).
In the video, the young hero says goodbye to his college sweetheart as she takes off for college.
Watch the video below