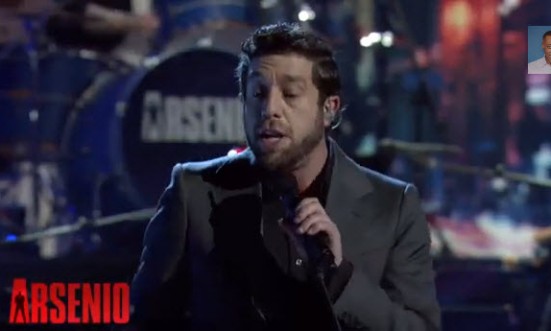 Last night, Paula Abdul brought one of her favorite tap dancers, Anthony Morigerato, to perform on the Arsenio Hall Show. As a special treat, she enlisted Elliott Yamin to sing "Use Me" while Anthony performed!
Anthony choreographed this spectacular routine for the most recent season of So You Think You Can Dance.
The American Idol season 5 alum TOTALLY KILLED IT. Nice to see Elliott back on my TV! Oh, hey. That tap dancer was pretty good too.