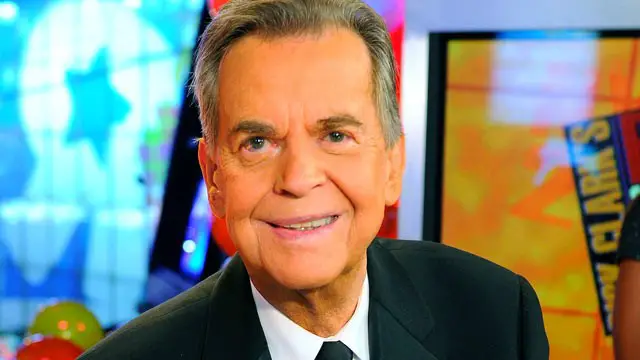 Sad news. Dick Clark has died of a massive heart attack at the age of 82. Read the rest of his obit at ABCNews.
Dick Clark, the music industry maverick, longtime TV host and powerhouse producer who changed the way we listened to pop music with American Bandstand, and whose trademark Rockin' Eve became a fixture of New Year's celebrations, died today at the age of 82.
Clark's agent Paul Shefrin said in statement that the veteran host died this morning following a "massive heart attack." He is survived by his wife Kari and his three children, RAC, Duane, and Cindy.
Clark had a stroke in 2004 that left him partially paralyzed and unable to speak. Physical therapy brought some of his function back. No matter what, he always made an appearance, along with Ryan Seacrest, on New Years Rocking Eve, the television program he introduced in 1974.
Rest in peace Dick. You brought the beat to many generations of American kids, including my own.
UPDATE: Ryan Seacrest tweets condolences, "I am deeply saddened by the loss of my dear friend Dick Clark. He has truly been one of the greatest influences in my life…My thoughts and prayers are with his family.
Bandstand Boogie
http://youtu.be/pe96JObaA80