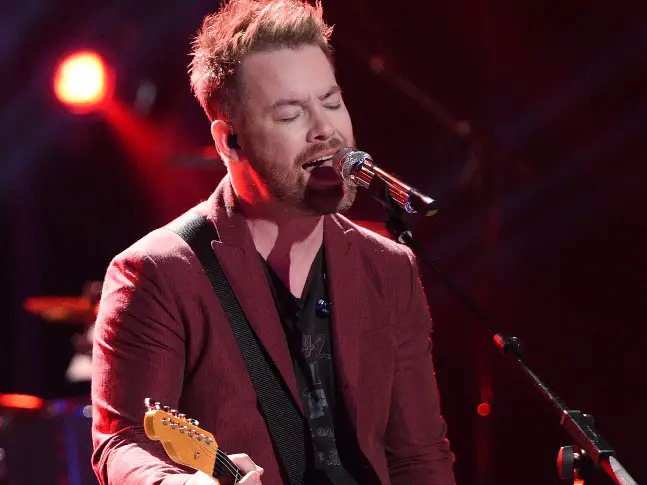 David Cook is headed out on another tour of US Military Bases. The American Idol season 7 winner will be performing across the states for military personnel and their sponsored guests.
The singer has performed for U.S. troops at military installations around the world, including Iran, Iraq, Kuwait, Bahrain, the Persian Gulf, and in Europe. This time, the band will be touring US bases at home in May, June and September.
"It is always such an honor to get to perform for our military men and women. I'm thankful for the opportunity to do so again, as it gives me and my band another chance to say thank you to so many for their sacrifice to our country," David said.
See the tour schedule below
05/12 McConnell AFB (Wichita, KS)
05/13 Vance AFB (Enid, OK)
05/14 Altus AFB (Altus, OK)
05/17 Laughlin AFB (Del Rio, TX)
05/26 Fairchild AFB (Spokane, WA)
05/28 Malmstrom AFB (Great Falls, MT)
05/30 Minot AFB (Minot, ND)
06/03 Ellsworth AFB (Rapid City, SD)
09/09 Lackland AFB (San Antonio, TX)
09/11 Holloman AFB (Alamogordo, NM)
09/14 Cannon AFB (Clovis, NM)
09/16 Schreiver AFB (Colorado Springs, CO)
09/18 Offutt AFB (Omaha, NE)
09/21 Grand Forks AFB (Grand Forks, ND)
09/23 Whiteman AFB (Knob Noster, MO)
09/25 Columbus AFB (Columbus, MS)