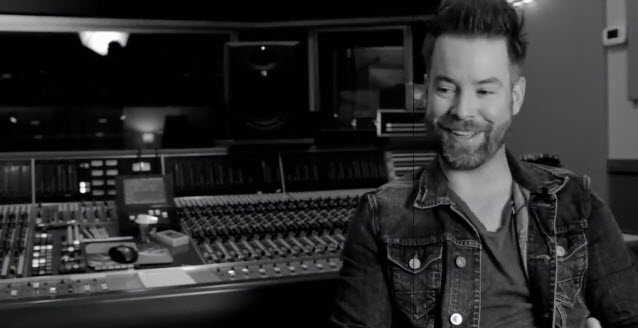 Ahead of the September 18 release of his highly anticipated album, Digital Vein, David Cook releases a video EPK to his Facebook page.
The video, shot in black and white, features moments from David's life since he won the 7th season of American Idol in 2008, a slew of behind the scenes clips, and song previews from the new album.
"I wanted this record to feel a little like a bookend of the last 10 years or so," says David before a montage of Idol moments flash across the screen. The highlights include breaking Billboard digital chart records, raising over a 1 million dollars for cancer research, and more.
On recording Digital Vein, David says he began without knowing where the finish line was. "If I can't enjoy recording music," he said, "then I'm done." David compares the creative process making Digital Vein to recording his pre-Idol indie release, Analog Heart. "Ten years removed from Analog Heart there's more to pull from," says David, "but the way I went about Digital Vein was very similar…I wanted them to feel connected, even if by name only."
On Friday, album release day, David will play a sold out show in Nashville that will also stream online. Click for more information. David embarks on a tour shortly thereafter. Grab your tickets. Some venues have already sold out.
Watch David Cook's Digital Vein EPK right here.
https://www.facebook.com/davidcook/videos/10153467012126348/