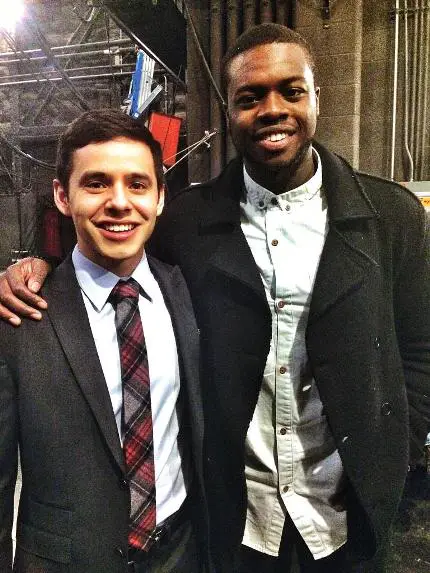 The Celebration of Christ Concert, which took place in Salt Lake City UT over two days, not only featured performances by American Idol alum, David Archuleta, but also, Kevin Olusola, singer and beatboxer extraordinaire of the extremely popular a'cappella group, Pentatonix.
Kevin is also a virtuoso cellist, and here he is playing behind a lovely rendition of "Do You Hear What I Hear" by David, recorded at one of yesterday's shows.
After the performance, Kevin tweeted about meeting David, with a photo (above).
One of the kindest souls I've met in my career. @DavidArchie, a pleasure dueting with you! http://t.co/OPMRtMSpfZ pic.twitter.com/nZZWRb7p8Q

— Kevin K.O. Olusola (@KOlusola) November 30, 2014
Check out David Archuleta and Kevin Olusola joining forces for "Do You Hear What I Hear."