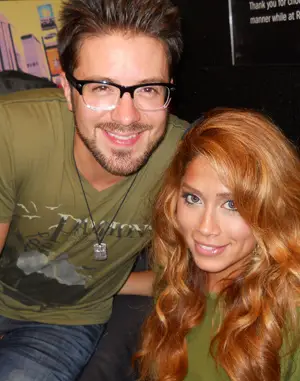 Congrats to American Idol season 8 alum, Danny Gokey and his wife Leyicet. They welcomed their first child, a son. Daniel Emanuel Gokey was welcomed into the world at 9:52 pm EST on Sunday, January 20, weighing in at 8 lbs. 11 oz.
"Leyicet and I are overjoyed to welcome the new member of our family. I'm ecstatic to be a first time dad and to have a new little buddy to hang out with," Danny told People Magazine.
"Thankfully, because of what I do, it will also allow me the flexibility to spend a lot of quality time with him. I have so many exciting projects ahead this year but a brand new baby is an amazing way to get the new year started. We feel really blessed!"
Congratulations, Danny and Leyicet!
Via People Magazine