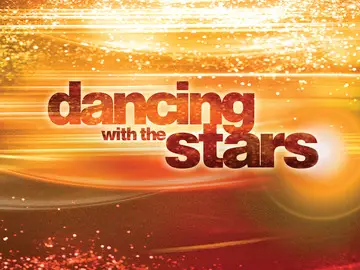 Now that week one of season 16 of Dancing with the Stars has come to a close, it is time to take a look at the week's winners and losers.
I will provide a quick power list with my ranking and then supply a poll for you guys to vote for your favorites.
12. D.L. & Cheryl
D.L. was a big mess. He might be funny with a good personality and having Cheryl as a partner could help with some votes but if he doesn't improve drastically and quick (next week), he is going to be a goner. The dude lacked just about everything you want to see in a Cha-cha-cha routine and his 12 out of 30 score was 5 points below his nearest competitor.
11. Victor & Lindsay
The dance wasn't bad but it wasn't very good either. It was also a bit boring and forgettable. On these reality shows, if you can't be outstanding or horrible, the one thing you do not want to be is boring. He has a partner who is new to the show and I can't imagine folks would be running to vote for either. He may get saved by D.L. exiting next week but he too needs to improve. His positives at the moment are a winning personality and nice backstory.
10. Lisa & Gleb
Lisa was adequate in her routine but she also has a brand new partner and she isn't as well known as some of the other celebrities. Of course, the audience for this show could potentially match up with the audience of the reality shows she is on. That could help her earn some votes and keep her in the competition for a bit. She has very strong competition in her age group with Dorothy and Wynonna, so that's another reason why I have her so low.
9. Andy & Sharna
I am really on the fence about how Andy will be perceived by America. One on hand, he was quite charming tonight and has a great story. The dancing was also decent- far from the wreck people assumed it would be. However, many people despite Andy Dick and may have no intention on voting him through. If he works on the dancing and continues to be funny and grounded, he could make a run similar to Carson Kressley a few seasons back.
8. Ingo & Kym
Soap stars do well on this show, that much is true. However, Ingo really didn't come out swinging so much as he just did a serviceable job with a contemporary routine. Kym is a popular partner and I expect soap fans to rally and vote, which is why I have him in the middle of the pack but definitely a safe bet at this point to continue on.
7. Sean & Peta
Fiance in the audience, check. Cute guy who is relevant because his season of The Bachelor just ended, check. Seemingly nice and capable of growing in the competition, check. Yep, Sean deserves this spot and I can see him going up the rankings if he improves. It doesn't hurt to mention that Peta has become increasingly popular ever since her win with Donald Driver.
6. Wynonna & Tony
I can definitely see Wynonna as the Kirstie Alley of the season. She will do the dances as she needs to but will never really improve to be anything more than an average ballroom dancer. And that's fine because the country fans will vote (especially those in her age group) and she will survive for quite a while, being unoffensive to anyone because she will work hard. Tony is also a returning champion now and I'm sure some goodwill still stands from last season toward him.
5. Jacoby & Karina
Another football player (this time, quite a relevant one considering he was a star in the last Super Bowl) that will do well on this show. Karina will push him hard and he will need to consistently impress the judges, especially Len. Len seemed extra tough on him tonight and I think it is because he expects him to be one of the contenders. And he very well might be within the next few weeks.
4. Dorothy & Tristan
I think Dorothy is going to be the feel good story of the year with this show. She has been through a lot, is loved by many, and looks to be having an amazing time. She is also very humble and has an extremely popular partner in Tristan. If she continues to work hard, she could last a very long time. In fact, I could even see a scenario where she squeaks her way into the finals should one of the current favorites falter.
3. Alexandra & Mark
When you have a popular pro like Mark and an Olympian like Aly, you know they are going to be competitive. Of course, she is no Shawn Johnson (at this stage) but she is definitely up there. She needs to work on showing more personality off the floor and keeping up with Mark (who is known for mugging with his routines at times).
2. Kellie & Derek
Derek is arguably the strongest pro on the show. Kellie is arguably the one with the most personality. She may have to contend with splitting a bit of the country vote with Wynonna for now but make no mistake, she will quickly earn her own fans. The ones she previously had from American Idol will vote for her and with continued improvement, I see no reason why she shouldn't be a strong contender for the championship.
1. Zendaya & Val
The best routine of the first week earns a top placement in my ranking. It is amazing how good she is at 16, though I do realize she has experience. Val is a good partner and I bet some Maks fans who are missing him will vote for his brother. The only issue I see is that Zendaya may not be as popular as some of the others (think Sabrian Bryan) but hopefully, continued great dancing can change that. For now, she is on top.
And with that, I turn to you guys. Agree? Disagree? And who is your favorite after week one? Take the poll and sound off in the comments if you wish. :D