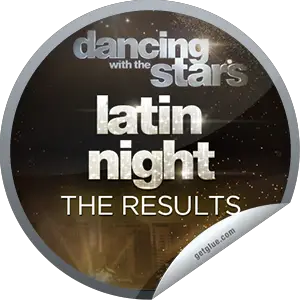 Welcome to the sixth live result show of the 16th season of Dancing with the Stars. Tonight, we have special guest performances by Michael Buble and Lindsey Stirling. In addition, SYTYCD alumns Allison Holker and Stephen "tWitch" Boss will be on hand to dance. A special Macy's Stars Of Dance Performance and an AT&T Spotlight Performance are scheduled as well as a touching story concentrating on a dancer who lost her leg in the Boston Marathon bombing. And when all is said and done, the sixth couple that had the lowest combined total of audience support and judge scores will be eliminated.
Our poll here at MJ's suggest that the time is up for Andy & Sharna. Also with a nice amount of votes are Sean & Peta and Ingo & Kym. No real surprise that those three are in the most danger.
So, who is likely to get the boot? Well, I re-watched last night's routines and actually thought the judges were wrong in giving the final dance-off to Ingo over Sean. Sean did a better job overall with the rumba and deserved those three points. This could actually cost him the competition. If those three points, plus the added in soap fans save Ingo, it just might be at Sean's expense. But how about Andy? He really should go at this point- seven weeks into the competition is a great accomplishment but he is clearly the weakest dancer. I don't quite know though if America has truly had enough or if they want more of the Dick next week. (Haha) So while I think Andy should go, I believe Sean will.
Kellie & Derek have immunity and the rest of the cast should be sitting pretty tonight. I don't foresee any shocks, though it wouldn't totally surprise me if they put someone like Jacoby in jeopardy just to boost a little support. We are getting down to the wire after all. Last night's theme was fun and produced some really solid routines. I had a good time blogging and even found the dance-off portion to be quite exciting even though some of the results were predictable. Let's see how tonight's results pan out as we do our usual segment by segment recap. Enjoy. :D
Segment 1
The show opens with the troupe members/pros (Witney and the guys) performing a latin routine.
And now, a quick look back at last night.
Michael Buble is out to perform his single "Come Dance With Me." The pros and troupe members are out to dance in a very old-fashioned but of course, classic routine. This is like a trip back to another decade. Very pretty and elegant, for sure. Both the song and the dance. Cool and sophisticated!
Segment 2
Aly & Mark receive the encore from the judges. I do hope Mark is feeling better because extra dancing can't be good if he is legit hurting. Good encore though, just as it was last night.
A look back at last night's performances from Zendaya & Val and Jacoby & Karina with some unseen footage. Time for our first results of the night…
Zendaya & Val are SAFE!
Jacoby & Karina are IN JEOPARDY! (I had a feeling the show would throw a shocker like this in)
Segment 3
A look back at last night's performances from ingo & Kym and Aly & Mark with some unseen footage. Time for more results…
Aly & Mark are SAFE!
Ingo & Kym are IN JEOPARDY!
The AT&T Spotlight Performance is focused on a woman who comes from a very bad town but has taken it upon herself to start a drill team in Camden for the kids. Her goal is to give the kids a bright future despite the place they are living in. Some of the kids take the floor to perform a very cool hip-hop routine. What a nice and inspirational thing this woman and her crew have done for the kids. It is times like this you see how dance can actually change lives for the better and give hope. The show is giving them mirrors! Wow. Good stuff and classy.
Segment 4
OH. Last year's SYTYCD male winner Chehon is dancing! Nice.
A video package shows a hysterical moment when Kym was hit in the head with a football from Jacoby. Karina says that in football, Jacoby just needs to catch, not throw. Ingo is laughing. Nothing really revealed here.
Now we get a package about the ballroom dancer who lost a portion of her leg in the Boston Marathon bombing. This is a really sad and difficult portion of the show to watch. This courageous woman vows to dance again one day. And she will dance on the show in the future as we follow her progress. Amazing!
In the Macy's Stars Of Dance Performance, violinist Lindsey Stirling is joined by SYTYCD alumns Allison and tWitch as they totally own the dance floor and kill it! I love how many alumns from the FOX show are on here. Great synergy in the dance world! Fantastic stuff.
Segment 5
Well, this is cool. As opposed to the usual filler of backstage packages that sometimes are not as funny as the show thinks they are, we get a live dance number from the pros and troupe members. It isn't easy to describe this but think Lady Gaga meets Cabaret meets Burlesque. Quite good.
A look back at last night's performances from Sean & Peta and Andy & Sharna with some unseen footage. Time for more results…
Sean & Peta are SAFE!
Andy & Sharna are IN JEOPARDY!
Segment 6
Time for the final results of the evening. The 3 celebs give their final thoughts on wanting to stay.
The next couple safe is… Jacoby & Karina
So, that means Ingo & Kym and Andy & Sharna are the legit bottom two.
The couple leaving the competition on this seventh week is… Andy & Sharna.
Well, it was time. As entertaining as he is (and even I admitted to enjoying him over better but forgettable dancers), his dance quality was just too low to continue on. Aww. Andy is in tears. He is beyond happy he got the chance to be on the show and he is completely humble and charming as he exits. Andy is really touched and can barely talk. I wish Andy the best in his life in everything he does.
I hope you all enjoyed watching with me and I shall see you next week! :D