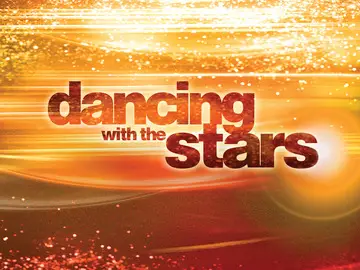 Hey All :D
Welcome to the 16th Season Premiere of Dancing with the Stars. I'm Franky for those who don't know and I want to give a big shout out to anyone who is new to the blog in addition to those returning members. My personal thanks go out to MJ for allowing me to return to live blogging. This should be a really fun season as twelve brand new celebrities take to the ballroom to win that ever so important mirror-ball trophy. We have three new professionals, two new dance styles, and plenty of sequins.
After last season's All-Star edition (won by Melissa Rycroft & Tony Dovolani), we say goodbye to Maksim Chmerkovskiy, Chelsie Hightower, Louis van Amstel, and Anna Trebunskaya. Replacing them are So You Think You Can Dance alumn Lindsay Arnold, Dancing with the Stars Troupe member Sharna Burgess and Austrailian Dancing with the Stars professional Gleb Savchenko. The contemporary dance style (a staple of So You Think You Can Dance) and used last season, has been added to the list of fourteen dances the couples must master on their way to the finals. Also, look for Jazz to be a "new" style added to the regular lineup. Of course, expect a few twists and turns with the dance styles and theme nights along the way. Carrie Ann Inana, Len Goodman, and Bruno Tonioli return as judges and Emmy winner Tom Bergeron and Brook Burke Charvet are back as our hosts.
Tonight, the twelve new couples are tasked to perform either a Cha-cha-cha, Foxtrot, or Contemporary routine. As usual, The Harold Wheeler orchestra and singers will provide the music. There is no results show tomorrow night, so the couples will get a second opportunity next Monday to impress before the first elimination on Tuesday, March 26th. With all that being said, let's see who impresses right out of the gate, who needs work, and who's dancing shoes may need to be burned sooner rather than later. Here we go…
Kellie Pickler (Country music singer) & Derek Hough – (Cha-cha-cha)
Kellie is hysterical in rehearsals with Derek. They make quite a funny pair. And what do you know? Kellie can move. She is really strong on the floor. Her Cha-cha-cha steps are fantastic. They picked a great song to start with and Kellie has great musicality. I see some movements that could use a bit of tightening up but for a first dance, this is pretty much above what you would expect. With some more practice and the first night nerves gone, Kellie could be in this competition for a very long time. I should also mention that she already has some stunning chemistry with Derek and she looks fabulous.
Len calls the dance fun. He said Kellie's legs were a bit stiff but great start. Bruno was happy at how full blast Kellie went. He agreed with Len's comments about Kellie's legs but can't wait to see her again. Carrie Ann is impressed by her torso and just wants to work on keeping up. She adds that Kellie has class and sass.
Carrie Ann- 7 Len- 7 Bruno- 7 for a total of 21/30
To vote for Kellie & Derek, call 1800-868-3401. You can also text "VOTE" to 3401. Finally, register at ABC.COM to vote online.
Victor Ortiz (Professional boxer) & Lindsay Arnold – (Foxtrot)
Victor has a great back story that is the true definition of the American dream. Lindsay Arnold is of course an alumn of So You Think You Can Dance. Well, this isn't horrible but it isn't fantastic either. Victor is quite stiff and needs to relax. It might be the fact that he is doing a Foxtrot as his first dance but the elegance and all was a tad off. It is one of those dances where you can tell that the celebrity in his head and trying to remember exactly what is supposed to happen next. Victor could benefit from being a good looking guy that people want to root for but he needs to practice, practice, practice.
Bruno loves the boyish charm and Latino passion. Bruno wants him to work on his feet and his arms. He compliments him though for doing well. Carrie Ann likes his posture and enjoys seeing a tender side of Victor. Len mentions that boxing and dancing are a lot alike but calls the routine uneventful. He liked it but wants Victor to come back and knock his socks off.
Carrie Ann- 6 Len- 6 Bruno- 6 for a total of 18/30
To vote for Victor & Lindsay, call 1800-868-3402. You can also text "VOTE" to 3402. Finally, register at ABC.COM to vote online.
Ingo Rademacher (Soap opera actor) & Kym Johnson – (Contemporary)
Ingo is from the ABC soap General Hospital. This is the first contemporary dance of the season. Of course, being a regular viewer of So You Think You Can Dance, I am used to such amazing contemporary routines. So I need to adjust my thoughts for this show. That being said, this is a solid routine. It has the lifts you would expect and the emotion. It is a good thing Ingo is an actor because he can bring that out the most in this style. I am not jumping out of my chair as most of this is by the numbers but I do have to give him credit for going out there and attacking a contemporary routine on his first night. Kym of course, shined as always does and I found my eyes being pulled to her throughout most of the dance.
Carrie Ann discusses what to see in a contemporary dance. She compliments Ingo, saying he covered all the basis she mentioned. Len is not convinced about the performance at all. He wants to see dance, not so much lifting. Bruno disagrees and thought it was good. He compares him to Bradley Cooper in Silver Linings Playbook. Both Carrie Ann and Bruno disagree with Len because the dance was of course, a contemporary dance and not true ballroom.
Carrie Ann- 7 Len- 6 Bruno- 7 for a total of 20/30
To vote for Ingo & Kym, call 1800-868-3403. You can also text "VOTE" to 3403. Finally, register at ABC.COM to vote online.
Lisa Vanderpump (Reality television star) & Gleb Savchenko (Foxtrot)
Reality-star Lisa is quite funny. I have never viewed a single thing she is on but she has a nice personality. The dancing is quite nice I have to say. It is elegant and definitely something I could see in Lisa's wheelhouse as opposed to something fast paced with intricate movements. Let's be honest, Lisa fits that older category where she isn't going to get all that much better as we go along, so with some practice, she can hopefully hang on as long as possible. I'm not knocking her but that's just how it goes on this show with celebs that have similar dance quality as Lisa. But the foxtrot was decent for sure.
Len calls it acceptable but not exceptional. He liked the fluidity and musicality but not the hold. Bruno mentions the posture being a problem and jokes about it being because of her jewels. He wants her to improve. Carrie Ann thinks the dance suited Lisa but mentioned she was a tad out of sync. Lisa jokes that she would rather hold her own instead of Gleb's. Funny. Lisa has a good personality but be careful talking back to the judges. That gets you into trouble on these shows.
Carrie Ann- 6 Len- 6 Bruno- 6 for a total of 18/30
To vote for Lisa & Gleb, call 1800-868-3404. You can also text "VOTE" to 3404. Finally, register at ABC.COM to vote online.
D.L. Hughley (Comedian and actor) & Cheryl Burke – (Cha-cha-cha)
D.L. is hysterical. Unfortunately, so is the dancing. This is the weakest dance of the night thus far. D.L. looks completely out of place. The Cha-cha-cha steps are off, his musicality is non-existent, and he is lacking any type of connection to Cheryl or the dance itself. I am trying to pull something positive out of this and I guess I can say his smile shows he at least having a decent time. But boy does he need work. I am actually surprised Cheryl didn't have him put in more practice but perhaps this is as good as he can do. Ouch.
Bruno says OMG. Bruno says he terminated the Cha-cha-cha. He thinks it looked under-rehearsed. Carrie Ann says D.L. has to go back to work and practice. Yikes, she says. Len says it was rough. He mentions that things will get more difficult next week for D.L. so he needs to work because this was no good. D.L. tries to add some humor in response to the critiques.
Carrie Ann- 4 Len- 4 Bruno- 4 for a total of 12/30
To vote for D.L. & Cheryl, call 1800-868-3405. You can also text "VOTE" to 3405. Finally, register at ABC.COM to vote online.
Zendaya Coleman (Dinsey Channel star) & Valentin Chmerkovskiy – (Contemporary)
Zendaya is the youngest contestant in the history of the show. And she is fantastic. Now, THAT was a brilliant contemporary routine. Kudos to Val on the choreography. I love that the emotion here was matched by the dance quality. I love the way the atmosphere perfectly captured the essence of the dance. Zendaya could be a major contender in this competition if she able to build a fanbase. For all I know, she could have one already as I wasn't even aware of who she was. Fantastic job!
Carrie Ann called it amazing and says Zendaya is a fantastic dancer. Len says that was great- three words he never thought he would say in week one. Bruno called it superb and can't wait to see Zendaya do other dances on the show.
Carrie Ann- 8 Len- 8 Bruno- 8 for a total of 24/30
To vote for Zendaya & Val, call 1800-868-3406. You can also text "VOTE" to 3406. Finally, register at ABC.COM to vote online.
Sean Lowe (Reality television star) & Peta Murgatroyd (Foxtrot)
Sean "The Bachelor" will benefit from being on a very popular season of that show this past season and he has good looks. The audience who watches The Bachelor will no doubt help him out in votes here. But he needs to work hard. This foxtrot is adequate but nothing special. There is one hysterical moment toward the end where Sean goes running- effectively ending any kind of refinement the dance is supposed to have. He is a bit awkward and stiff but he can work on those things. Come on, you have Peta as a partner so be prepared to bring the sexy and the dance. Work hard Sean because I have a feeling many of your fans are more than willing to pick up a phone or log online to vote for you.
Len says he liked it but not a lot. It lacked finesse and there wasn't quality of movement but he compliments Sean's posture. Len says the dancing needs to be more refined. Bruno compliments Sean's pelvic thrust. He compared it to a chippendale dancer doing a foxtrot. Carrie Ann liked it rough, as she begins her flirting. Carrie Ann basically thinks that Sean has major potential to go far in the competition.
Carrie Ann- 7 Len- 6 Bruno- 6 for a total of 19/30
To vote for Sean & Peta, call 1800-868-3407. You can also text "VOTE" to 3407. Finally, register at ABC.COM to vote online.
Aly Raisman (Olympic gold medal gymnast) & Mark Ballas – (Cha-cha-cha)
I am expecting big things from Aly. After all, we had Shawn Johnson on this show (twice). Aly is pretty good. She is bringing out a very spunky side and really giving the Cha-cha-cha her all. Thankfully, Mark is not doing anything (yet) to outshine his celebrity partner and the two are working well together. I think Aly has great potential to go far based on this dance because she has a natural ability to move well. For a girl who is clearly a bit reserved and shy, she came out of her shell here. Good job!
Bruno is impressed by the sexy. He mentioned that Aly needs to stretch the back of her legs but he is impressed. Carrie Ann felt it was a bit safe and sometimes, Aly came out of musicality. Len loved the rhythm and feel but like Bruno, mentions her legs and wants them a bit crisper.
Carrie Ann- 7 Len- 7 Bruno- 7 for a total of 21/30
To vote for Aly & Mark, call 1800-868-3408. You can also text "VOTE" to 3408. Finally, register at ABC.COM to vote online.
Dorothy Hamill (Olympic gold medal figure skater) & Tristan MacManus – (Contemporary)
Dorothy was diagnosed with breast cancer five years ago and remembers watching Kristi Yamaguchi on this show while she was getting her treatment. This is a nice and sweet contemporary routine. Dorothy is a bit careful and I wish she would have thrown more of herself into the routine. Tristan may actually have a partner he can go a bit far with (though I do realize he went quite far with Nancy Grace and Gladys Knight). I admire Dorothy for her past and this is definitely an elegant and emotional contemporary number. Now let's hope she can break out in the future and give it her all.
Carrie Ann calls Dorothy a winner in many ways and calls the performance golden. Len loved the dance. He called it beautiful but did mention a few stumbling moments. Bruno mentioned a few balance issues but he really loved the performance.
Carrie Ann- 7 Len- 7 Bruno- 7 for a total of 21/30
To vote for Dorothy & Tristan, call 1800-868-3409. You can also text "VOTE" to 3409. Finally, register at ABC.COM to vote online.
Wynonna Judd (Country music singer) & Tony Dovolani – (Cha-cha-cha)
Wynonna discusses her husband who lost his leg and shattered his hand during a tragic accident not long ago. Oh boy. Talk about being rather careful. I love Wynonna's personality and her music but she is another one here who is going to need to practice hard. This isn't a bad Cha-cha-cha by any means but it is very slow. It is almost difficult to even call the dance a Cha-cha-cha because at one point, Wynonna is basically just walking around Tony. Her mom and sister are cheering in the audience. She looks like she is loving the show so I think she could improve as we go forward.
Len thought it was a bit careful and but he thought Wynonna gave a very good performance. Bruno thinks Wynonna can give more. It was a bit casual. Carrie Ann thought she was working it. She says Wynonna has her own style but yes, she does need to give it a bit more.
Carrie Ann- 6 Len- 6 Bruno- 6 for a total of 18/30
To vote for Wynonna & Tony, call 1800-868-3410. You can also text "VOTE" to 3410. Finally, register at ABC.COM to vote online.
Andy Dick (Comedian and actor) & Sharna Burgess – (Foxtrot)
Andy discusses how many issues he has had in his life and hopes to turn things around with this show. Wow, color me impressed. This is pretty good. I am enjoying the way Andy is interpreting the foxtrot. It might not be the most accurate foxtrot in history but it is memorable. Andy is playing a cuckoo yet charming character and I really like the choreography here by Sharna. Andy can definitely work harder but this wasn't even close to the wreck I thought it would be!
Bruno compares it to Woody Allen doing the foxtrot. He could have been smoother but Bruno liked it. Carrie Ann didn't think it was crazy, she thought it was charming. Andy touched Carrie Ann with the dance. Len complimented the choreography. He didn't think the dance had any fluidity though. The audience showers Len with boos.
Carrie Ann- 6 Len- 5 Bruno- 6 for a total of 17/30
To vote for Andy & Sharna, call 1800-868-3411. You can also text "VOTE" to 3411. Finally, register at ABC.COM to vote online.
Jacoby Jones (NFL wide receiver) & Karina Smirnoff – (Cha-cha-cha)
Jacoby and Karina weren't even allowed to practice until a week ago due to a knee injury. But he plans on doing everything he can regardless. Karina showed him all the moves while he couldn't perform. Wow. Fantastic. The best Cha-cha-cha of the night in terms of performance quality. That might be because the audience was given lights, the music is perfect, and everyone seems to be up and dancing. I do see some things that need work in Jacoby's foot placement and lines but all in all, this was a pretty damn good routine to close out the night. Jacoby can move well for being such a big dude. I shouldn't be surprised because more times than not, the football stars do very well on this show.
Carrie Ann says Jacoby has the moves. Len thought it was all performance but no substance. He mentions a load of things he didn't like. Bruno thinks Jacoby has the potential to be a superstar this season but he does mention quite a few things that need work. Len isn't impressed at all.
Carrie Ann- 7 Len- 6 Bruno- 7 for a total of 20/30
To vote for Jacoby & Karina, call 1800-868-3412. You can also text "VOTE" to 3412. Finally, register at ABC.COM to vote online.
Final Judges Leaderboard For Week One
Zendaya And Val – 24/30
Aly And Mark- 21/30
Dorothy And Tristan- 21/30
Kellie And Derek- 21/30
Ingo And Kym- 20/30
Jacoby And Karina- 20/30
Sean And Peta- 19/30
Lisa And Gleb- 18/30
Victor And Lindsay- 18/30
Wynonna And Tony- 18/30
Andy And Sharna- 17/30
D.L. And Cheryl- 12/30
Thanks for watching with me and remember, no results show tomorrow. All these couples return in one week to try and impress before the first elimination next Tuesday.