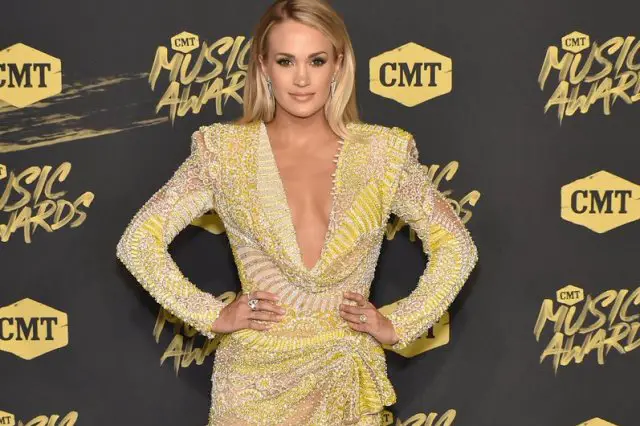 American Idol season 4 winner and country superstar Carrie Underwood has released a track teaster for her upcoming studio album, Cry Pretty, available on September 14th. Her first time officially in the Producer chair, Carrie co-produced Cry Pretty alongside David Garcia and she co-wrote nine of the songs featured on the album making it one of her most personal albums to date.
Carrie Underwood Reveals 'Cry Pretty' Tracklist
Carrie Underwood Announces Spring Tour Along With Baby News
The teaser features short clips of two songs–"End Up With You" and "Love Wins." Check out the teaser below. Carrie is set to appear on
In Spring 2019, Underwood will launch a new arena tour, The Cry Pretty Tour 360. Sponsored by CALIA, the new tour will kick off on May 1 in Greensboro, NC, and will play 55 arenas across the U.S. and Canada.
Prior to embarking on the tour, Carrie will appear at the upcoming iHeart Music Festival in Las Vegas, as well as  international festivals such as The Long Road Festival and Radio 2 Live in Hyde Park in the UK, Tuckerville in The Netherlands, and Deni Ute Muster in Australia. Additionally, Carrie will perform on NBC's Today Show Summer Concert Series on Friday September 14, the day Cry Pretty drops.