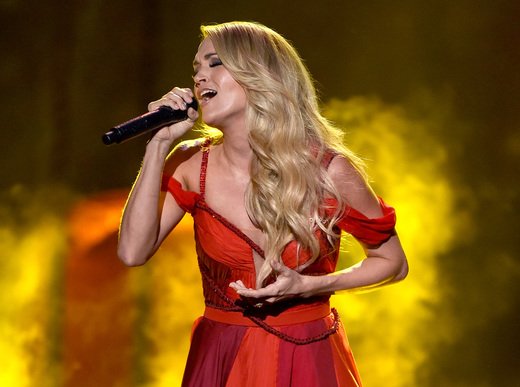 Carrie Underwood debuted her next single, "Heartbeat" at the American Music Awards 2015, November 22.
The country superstar is introduced by Jenny McCarthy, who is in the house to promote the upcoming New Year's Rockin' Eve, which Carrie will headline.
"Heartbeat" is from Carrie's latest album, Storyteller. No backing track for Carrie, who is a vision in red, no ma'am. The song, a sweet ode to her husband, Mike Fisher, could cross over to adult contemporary so easily. Maybe it will.
Carrie took home the Favorite Female Country Artist award. Congratulations, fans!
Watch Carrie Underwood perform "Heartbeat" on the American Music Awards 2015