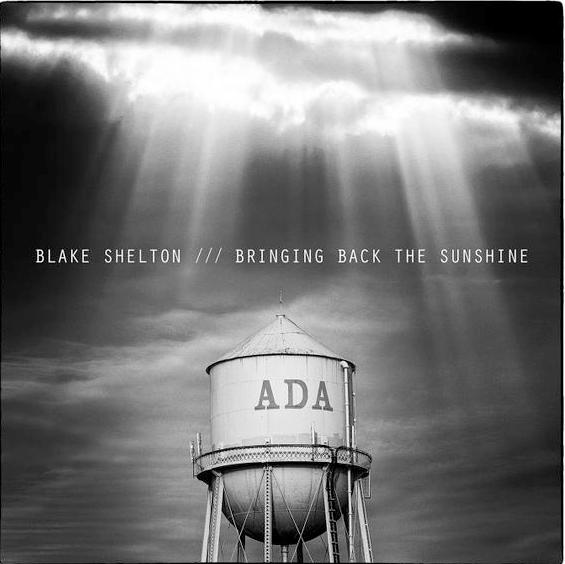 The Voice coach, Blake Shelton, dropped the The Today show Friday morning to oh-so-casually announce the release date and details of his next record!
Titled "Bringing Back the Sunshine," the country singer will release his 11th album on September 30th via Warner Brothers Records.  The beautifully photographed album cover features a water tower in his hometown of Ada Oklahoma, shot against a cloudy sky, with the sun just beginning to break through.
Is it possible there will be fewer songs about trucks and chicks wearing tight jeans on what could be–just judging by the cover–an album full of contemplative songs?
Here's our first clue. Check out singer/songwriter Anthony Smith's original version of the title track (cowritten by Smith and Jess Leary) here. Smith posted on Facebook to thank Blake for cutting 1 of his songs (credit minha2cp at Pulse Music Board for the find):
We'll find out more soon. The album release is timed PERFECTLY with the start of The Voice 7, on Monday September 24.