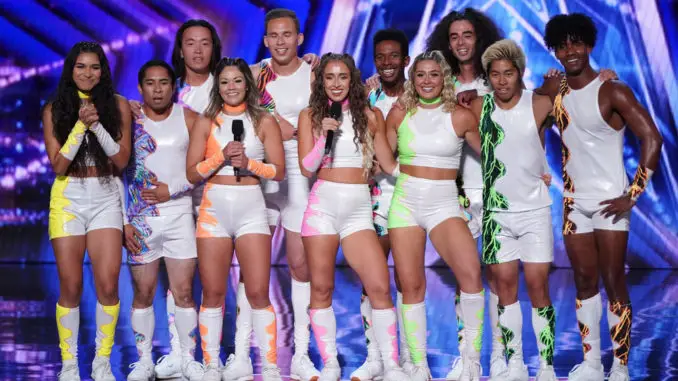 When America's Got Talent returns to its 2 hour format at 8 pm on Tuesday (June 22), one act gracing the stage will be Shuffolution.
The high energy dance crew perform in the "shuffle" style that came out of the 80s rave scene in Melbourne Australia. It has since spread all over the world. The group members all started performing on Instagram and TikTok, but came together recently to rehearse for the big stage.
The group members come from all over the world, including Colombia, Taiwan and Japan. "We're not professional dancers," one of the members explain in their video package. "We started in our living rooms, we started behind our cameras on social media."
America's Got Talent 2021 Auditions 4 Spoilers – Meet the Acts (Photos)
From there, the community started growing and it "blew up." Shuffolution has only been together practicing for 3 months.
Watch the group perform shuffle dancing for judges Simon Cowell, Howie Mandel, Heidi Klum and Sofia Vergara. They are a very enthusiastic bunch!
America's Got Talent airs on NBC Tuesday at 8 pm ET/PT.