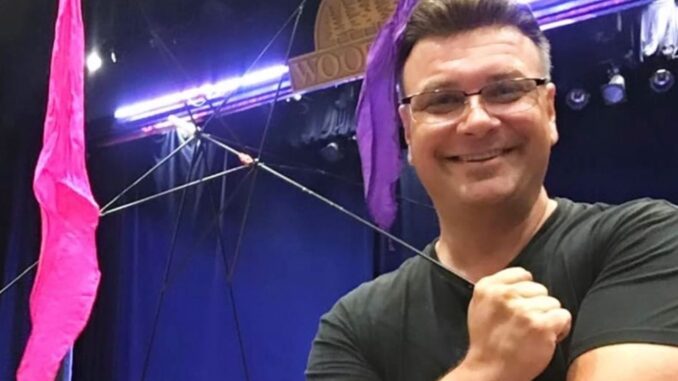 Scott Alexander, a magician best known for competing on America's Got Talent season 6 has died.
His wife Jenny, who served as his stage assistant, posted the sad news on her Instagram account.
"I lost my husband yesterday," she wrote alongside photos of their family. "My kids lost their father. He suffered a stroke while working on a cruise ship in St Kitts and did not make it home to us. We are shattered. Please hold us in your prayers."
Scott impressed judges Piers Morgan, Sharon Osbourne and Howie Mandel with an illusion in which a woman seemed to appear out of nowhere, be supported by water, then levitate. He made it past the Vegas round into the Quarterfinals which featured an illusion in which a gospel choir disappeared only to reappear in an audience balcony. However, he did not advance to the semi-finals. Season 6 took place summer 2011. Standards singer Landau Eugene Murphy Jr. emerged as the winner that season.
Scott uploaded an edit of all his AGT performances to his official Youtube channel. He was 41 at the time he competed on the series.
After the show, Scott also appeared on Season 2 of Penn & Teller: Fool Us.