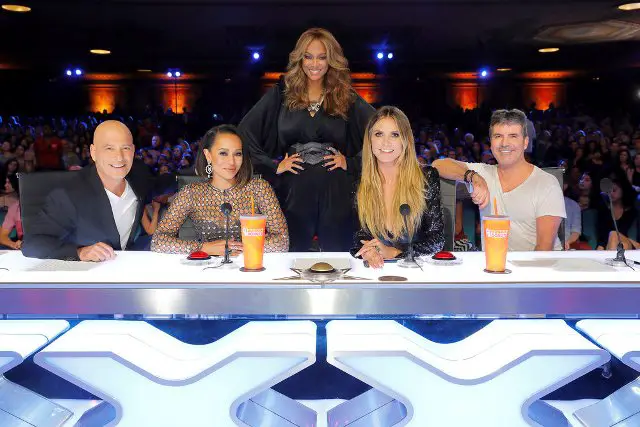 Check out this brand new America's Got Talent 2017 promo, featuring new host, Tyra Banks.
Last season's judges panel is back: Simon Cowell, Heidi Klum, Mel B and Howie Mandel. In this new clip the cast preview the upcoming season, edited with clips of the "even crazier, jaw-dropping acts" fans can expect when AGT premieres Tuesday, May 30 at 8/7c on NBC.
"If it works out, I take all the credit," Simon says of his new hire Tyra. "And if it doesn't, it's other people's fault."
Watch the extended America's Got Talent promo clip below.
https://youtu.be/0Opr_uoVlF8