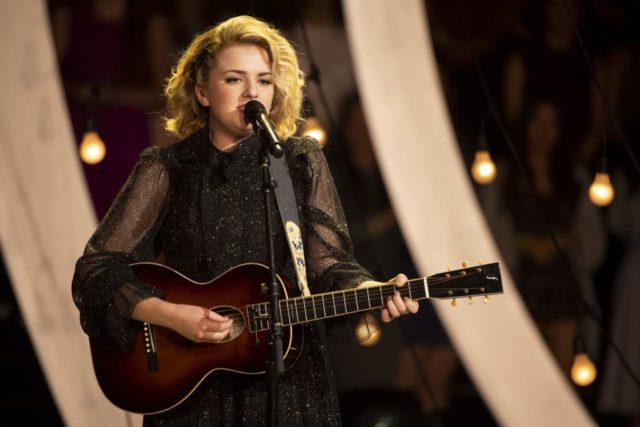 Maddie Poppe's first appearance at the Iowa State Fair was as a 14-year-old representing her native Butler County. Maddie and her sister performed at the Bill Riley Talent Search, a fair tradition. According to the Des Moines register, the duo's run was short-lived. The judges cut them after the first round.
"We weren't ready and I definitely wasn't ready," Maddie recalled in an interview with the Register. "I was so young and had just started out."
Fast forward to 2018. My how times have changed. Maddie not only made it past the first few rounds of American Idol when it returned to TV last spring, but she won it all!
Now, in between stops of the American Idol Live tour, Maddie appeared Thursday at the fair opening ceremony to sign autographs, sing the National Anthem and cut a ceremonial ribbon alongside Gov. Kim Reynolds. Boyfriend and runner-up Caleb Lee Hutchinson was on hand to deliver a little moral support.
"It's always great to start the fair with goosebumps, isn't it?" said the event's emcee. 
 "It's weird being in the same place as you were five years ago but your life being different," Maddie said. "A different feeling, but it brings back a lot of memories."
Check Maddie's performance of the National Anthem below.