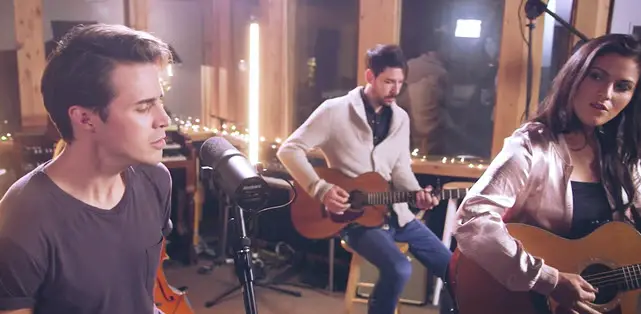 Kris Allen teamed up with Nashville singer songwriter Marie Miller for an achingly beautiful duet of her song, "Wasting Away." Watch the video below.
If you like what you hear, there is more. Miller will be heading out with The American Idol season 8 winner on his 2017 Christmas tour.
"I had the opportunity to sing a duet with American Idol winner and amazingly cool dude Kris Allen!" Miller wrote on Facebook. "This song "Wasting Away" is so special to me, and I hope it becomes one of your favorites. Come hear me open and sing with Kris on his Christmas tour starting November 29th!"
The Somethin' About Christmas tour is set to kick off in Annapolis, Maryland and end on December 22 in Atlanta Georgia. Click for info and tickets.