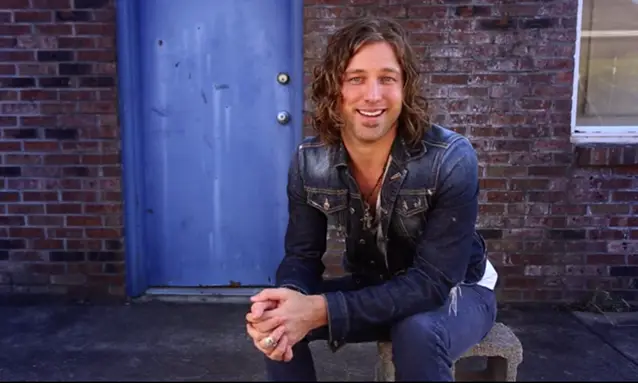 Hey Casey James fans, good news. The American Idol season 9 3rd place finisher has begun a Kickstarter campaign to fund his next album. The perks include a ton of clothing worn during his American Idol performances and video shoots from when he was a Sony Music recording artist.
Now that the singer and guitar player is an independent artist, he is looking to raise $30,000 to cover production and hopefully some post-release promotion for his next project.
On board to helm the new set is Tom Hambridge who was nominated for 5 Grammy Awards, and has worked with artists such as Buddy Guy, Delbert McClinton, ZZ Top, Hank Williams Jr., BB King, Lynyrd Skynyrd, Billy Ray Cyrus, Meat Loaf, Rascal Flatts, Johnny Winter, Rodney Atkins, George Thorogood, Keith Anderson, and Susan Tedeschi.
Casey posted several videos and a lengthy introduction on his Kickstarter page. He describes what to expect from the new album:
As I write this, I have recorded 16 tracks with Tom and the band. As I have explained in a short video (below here) on the site, we have started but not finished. Cutting the songs in the studio is just step one. There is still a lot to do. Mixing, mastering, fabrication and duplication are just a few of those things that still remain. I dont know what will end up happening to be fully clear. It all depends on where we land with this Kickstarter event. I would love to have a record with at least 12 songs on it. The good news, is that since I own the music and the rights to releasing it, the others will most likely be released down the line somewhere as bonus tracks or under some other form.

What's it sound like?…. This is always a tough question. I will just give you information and let you decide what you think it will sound like. I'm playing, singing, and writing these songs. "Didn't you do that on your first record as well?" you might ask… Yes, I did, but the difference is that I am now the one choosing what will actually go on the record. Meaning, if I write 100 songs and I let ten different people pick ten different songs, you might come out with 10 very different sounding records. While I love every song, I might not feel that it's the best representation of what it is that I want to express and share at that time. I can't imagine anyone that liked my first record not liking this record, but at the same time, I have no doubt that this record will also appeal to an entirely new demographic of listeners. Mainly people that grew up listening to a lot of the artists that I listen to and respect. In short, blues lovers, and people that love Texas music. The most important thing to know regarding this record is that it's the CORE of who I am musically. Not to say that anything I've ever done in the past or will do in the future isn't me.
The above is great news for fans who love Casey's bluesier. As far as the perks are concerned, $15 is the cost of a digital download of the new record, $25 for a signed CD. For more cash, fans can acquire T-Shirts, personalized notes, much of the clothing worn during Idol performances and more. The clothing includes the shirt he stripped off at judge Kara DioGuardi's request. Heh. The priciest item is a $7,500 guitar.
After less than a day of fundraising, Casey has already raised over $10,000. His campaign should be fully funded in no time!