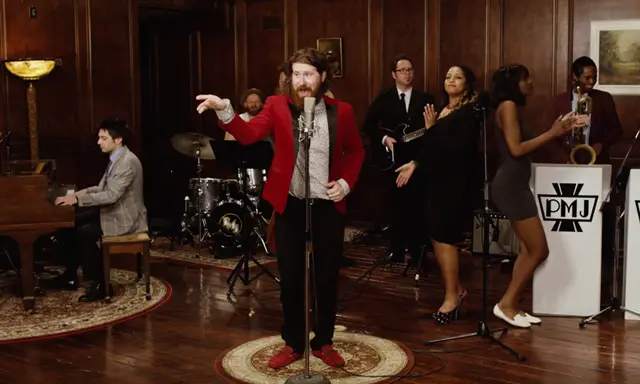 Casey Abrams has once again joined Postmodern Jukebox for another fab cover.
This time, the American Idol season 11 star joins forces with the retro outfit for a cover of Haddaway's 2016 hit "What is Love." Austin Creed (aka WWE superstar Xavier Woods) also join in the mayhem.
The tune, performed in the "style of the Isley Brothers 1959 hit "Shout," according to the Youtube description, is a special ode to Valentine's day. The clip starts off calmly enough. But then things fall apart pretty quickly!
I won't spoil it for you. Just watch! Bonus tidbit: That's American Idol season 14 alum Adanna Duru on backup vocals.
Currently, Casey is on tour in North America with PMJ. American Idol season 6 alum Blake Lewis will be joining the band for the European leg of the tour beginning at the end of the month.
Check out PMJ's official website for ticket information HERE.
Download "What is Love" from iTunes.
Watch Casey Abrams and Postmodern Jukebox perform "What is Love" right here.