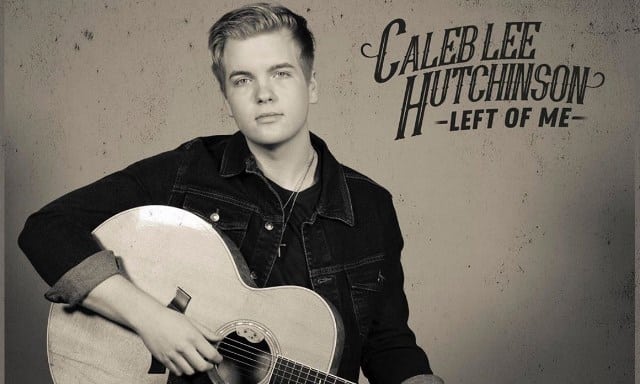 American Idol 2018 runner-up Caleb Lee Hutchinson has just released two new songs. One is a self-penned tune called "Left of Me" the other is a surprising cover of rapper Post Malone's "Better Now."
The singer got an assist from Sugarland's Kristian Bush, who produced the tracks. "Shoutout to @kristianbush for being the greatest producer on earth and encouraging me to do something different! That man is just as kind as he is talented!" Caleb wrote on Twitter.
"I truly can't express how thankful I am for each and every one of you," Caleb said. "Thank you for supporting me, and supporting these songs. It means the world!"
The singer added, "Really gonna shock some folks with one of these songs, I promise."
Indeed, a country flavored Post Malone cover is not what I'd expect from Caleb. That cover art though. Baby Post Malone with the face tattoos. Cute.
The original song "Left of Me" is straight-up standard country fare. Not to say the song is boring–the mid-tempo tune has an irresistible hook. According to Apple music, Caleb is "Left of Me's" only songwriter.