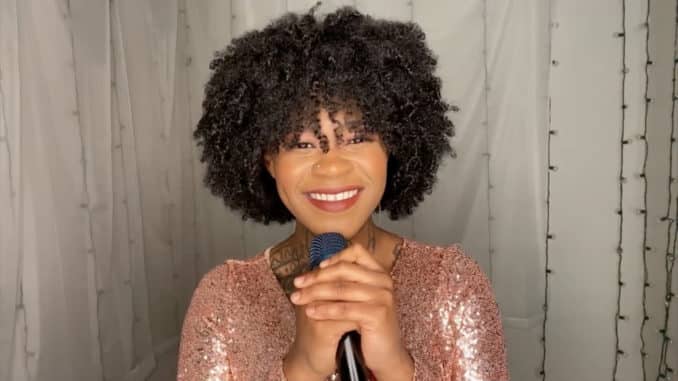 "This could be you," Just Sam says. "You could be the next American Idol."
Are you thinking about auditioning for
American Idol
season 19? Current winner,
Just Sam
says JUST DO IT! She's here to encourage all hopefuls to take a chance, because you never know, the next
American Idol
winner could be you. Or that's how Just Sam, who never expected to get very far on the show sees it.
"I still cannot believe that I am actually, Just Sam, the new winner of American Idol," she says in a new promo clip. "Still hasn't processed because you know what? I didn't expect this and to be honest, you never know! You literally never know."
Sam continues: "I didn't know that I was going to make it this far. I didn't expect to even make it past my first audition and I did. So I'm here to encourage all of you to audition if you're between the ages of 15 to 28 years old."
"Please, please please audition and just test it out. You never know if it can happen to me it can happen to you," Sam says, adding, "And if you can't do it for you, do it for somebody that you love like me. I did it for my grandma. Just audition!"
All auditions this year are virtual, due to coronavirus concerns. Folks who want to audition can go online at American Idol.com/audition to sign up.