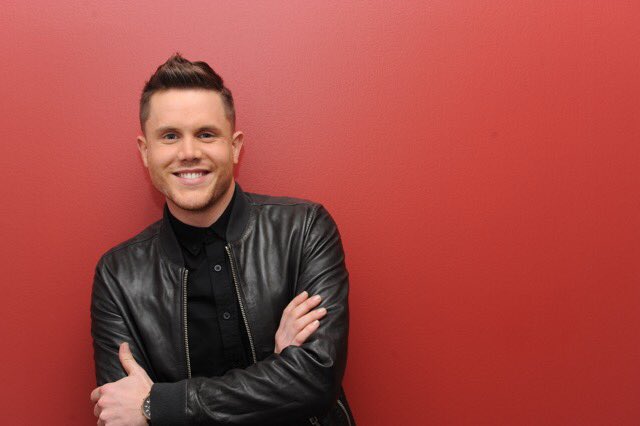 Trent Harmon had some big news to spill on Indianapolis country radio station Hank FM this morning. The American Idol winner is in town with Scott Borchetta, his mentor on Idol and CEO of Big Machine records, to catch some of the Indy 500 festivities, and also to debut the singer's NEW country single.
Originally, the plan was to promote Trent's Idol coronation song, "Falling," co-written by judge Keith Urban as the first single. But when Scott heard a Trent co-write called "There's a Girl," he was so impressed he changed plans on the spot.
"We looked at releasing [Falling] to country radio, said Scott. "Trent was in town two weeks ago doing publisher meetings where you go and listen to songs by other songwriters and also [do some] co-writes." Along with some "great" Chris Stapleton songs, which they plan to cut, were two Trent co-writes.
After listening to Trent's co-writes, Scott said, "Stop the presses. Jimmy Robbins, one of our best Nashville songwriters had written this song with Trent, called "There's a Girl" and also a great female songwriter, Laura Veltz." Scott continued, "The demo was so good, I called Jimmy, I said,'Why don't we look at upgrading this?'"
"I called Trent's manager and I said, 'I'm changing the whole course of this, this song's a smash.' We went in and finished it and we literally mixed it yesterday and Trent has learned it."
And learn it he did. A little after 7 am in the morning, Trent performed an acoustic version of the upbeat song for Hank FM listeners. It's a fast and loose rendition, but it does offer a rough idea of what kind of music Trent will be releasing to country radio. Considering the song is mixed already, I would expect Big Machine to release it fairly soon.
In the meantime, check out Trent's full performance of "There's a Girl" right here
Listen to the full Hank FM interview here: