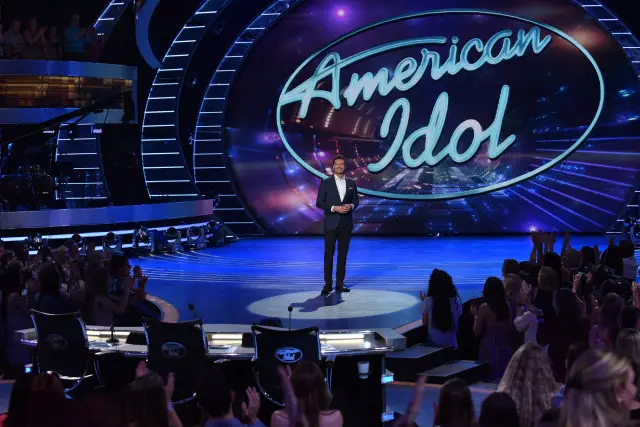 The latest in the American Idol reboot drama from TMZ: Talks between Ryan Seacrest and ABC to return as host are progressing and close to an end. The Lionel Richie deal to join Katy Perry on the judges panel appears to be good to go. And since the network pretty much blew their entire talent budget on Katy's $25 million dollar salary, the remaining judges spot may got to Motley Crue member, Nikki Sixx.
Ryan Seacrest met face-to-face in secret with ABC execs this week to hash out their remaining differences, and we're told he's now close to becoming the host of the reboot.

As we first reported, Seacrest had agreed to a salary between $10 and $15 mil, but the hangup was that he wanted an Executive Producer credit but "A.I." execs said no. We're told they still haven't fully resolved the conflict, but that should happen. We're hearing the resistance is that Katy Perry wanted the title but couldn't get it, and the network didn't want to ruffle feathers.

TMZ also broke the story 'A.I.' wanted Lionel Richie to join the judges panel, and our sources say it looks like the deal will be made and he'll get somewhere between $3 and $5 million.

Our sources say 'A.I.' producers and ABC want Nikki Sixx from Motley Crue as the third judge and he will get less than Richie.

TMZ broke the story, 'A.I.' signed Katy Perry for a whopping $25 mil.

Our sources say when all is said and done, the show will still be on budget … which is amazing.
ABC hesitated to give Ryan Seacrest everything he deserves in order to avoid hurting Katy Perry's delicate fee fees? When you think of it, does the Idol reboot even have a creative mind helming the ship at this point? The Voice has Mark Burnett, who knows a thing or two about creating great TV. America's Got Talent has Simon Cowell. Simon Fuller and Nigel Lythgoe were the minds behind the show back in its heyday. Ryan Seacrest, as a successful producer in his own right, and the one guy left who has been with the OG singing show from day one, might have a thing or two or three to contribute to making the reboot a success, don't you think? Katy Perry will just have to be satisfied with being overpaid.