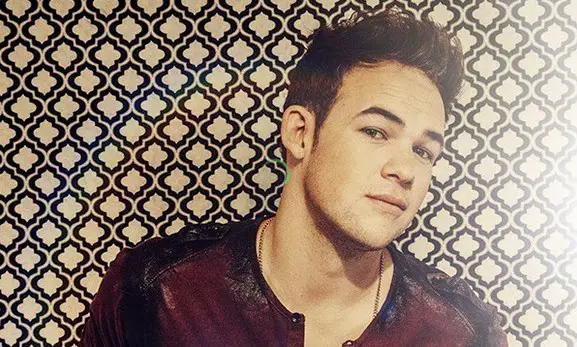 James Durbin has announced the name of his forthcoming album, and summer tour dates to follow. The American Idol season 10 singer revealed his upcoming album will be titled Riot on Sunset, duet out July 15. The summer tour follows beginning on July 18 in Portland, Oregon.
The current single, "Smackdown" is available now on iTunes and CDBaby.
The singer told the metal website Loudwire: "We've been grinding away on this album for months now. It's hard to believe it's time to release it to the world on July 15. I feel like I've grown a lot in the studio and as an artist. I hope all the fans will enjoy what I have to say on the album as I have truly loved co-writing and co-producing Riot on Sunset."
The new music, which James crowdfunded on Pledgemusic, marks a return to the hard rock he performed on Idol and recorded on his 2011 debut Memories Of A Beautiful Disaster for Wind-Up Records. His second album, 2014's Celebrate, took a dip in the pop-rock pool, but now James is back making the music he loves.
American Idol's James Durbin Releases "Smackdown" Single and Video
Check out the full summer tour schedule below, and watch for a track list which will be released soon.
James Durbin Summer 2016 Tour
7/18 — Portland, Ore. — Dante's
7/19 — Seattle, Wash. — El Corazon
7/21 — Salt Lake City, Utah — Loading Dock
7/24 — Kansas City, Mo. — Riot Room
7/26 — Chicago, Ill. — Schuba's
7/27 — Pontiac, Mich. — Pike Room at Crofoot
7/28 — Cleveland, Ohio — Beachland Ballroom
7/29 — Fort Thomas, Ky. — Fort Thomas
7/31 — Universal City, Mo. — Duck Room
8/1 — Tulsa, Okla. — The Vanguard
8/4 — Santa Cruz, Calif. — The Crow's Nest
8/6 — San Jose, Calif. — Santa Clara County Fair