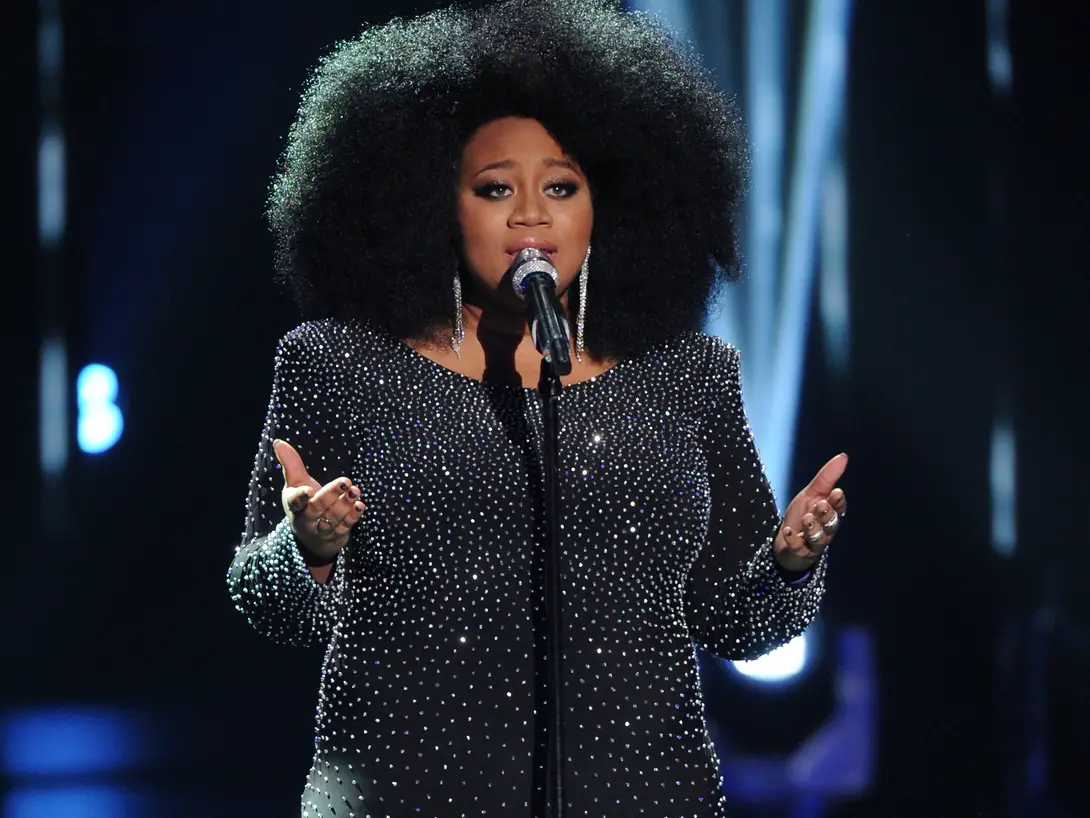 The American Idol season 15 final rose 1/10th of a point compared to last Thursday's edition. By comparison, the season 14 finale only earned a 1.3 rating and 5.55 million viewers. That's a pretty big rise year to year.
The Wrap makes a case for FOX reversing their decision to cancel Idol, noting that season 15's Wednesday edition was up 3 percent in the key 18-49 demographic and 2 percent among total viewers. It's the Thursday edition that's problematic–down 7 percent in the demo and 10 percent among overall audience size season over season. Also, compared to the rest of the FOX schedule, excluding sports and Empire, American Idol ratings are tops.
ETA: American Idol is an expensive show to produce between paying the high salaries of Jennifer Lopez and Ryan Seacrest, audition location shooting, and more. When major sponsors like Coca-cola and AT&T dropped out, and ad revenue began falling, the show became prohibitive to produce. FOX basically put Idol producers in a no win situation. There was only so much cost cutting that could be done while maintaining some semblance of quality.
It's hard to say how much of a role nostalgia played in goosing the ratings. I have mixed feelings. I'd love to see Idol continue, but not on a shoestring budget as the show has been forced to do in the last few seasons. The once mighty Idol has been reduced to a shell of its former self. The Voice won the singing show face off a while ago. I'm not convinced there is room for two shows with such similar formats. If Idol could sit out a several years and come back retooled and with enough financial backing to do it right, I'm OK with it leaving the airwaves for now.
8 p.m.
American Idol (FOX) 2.2/8 9.58
Survivor (CBS) 1.9/7 9.02
The Middle (ABC) 1.7/6 6.91
Arrow (The CW) 0.8/3 2.24
Heartbeat (NBC) 0.7/3 3.98
8:30 p.m.
The Goldbergs (ABC) 1.8/6 6.14
9 p.m.
Empire (FOX) 4.2/14 11.33
Modern Family (ABC) 2.2/7 7.41
Criminal Minds: Beyond Borders (CBS) 1.2/4 7.32
Law & Order: SVU (NBC) – R 0.8/3 3.85
Supernatural (The CW) 0.7/3 1.76
9:30 p.m.
Black-ish (ABC) 1.6/5 5.51
10 p.m.
Criminal Minds: Beyond Borders (CBS) 1.2/4 6.94
Nashville (ABC) 1.0/4 4.15
Chicago PD (NBC) – R 0.8/3 3.92