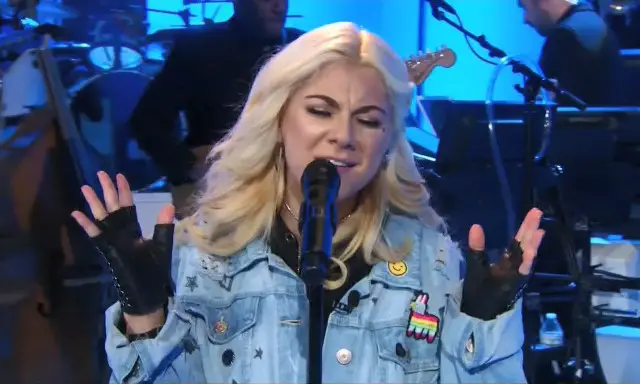 A cool thing about former American Idol judge Harry Connick Jr.–he regularly invites alums of the singing competition to perform on his daytime talk show, Harry.
On Monday, American Idol 14 second runner up JAX was the guest, on hand to promote her new EP Funny. In a sit-down interview, Harry confessed that JAX was one of the singers he judged over three years on Idol that he felt was truly talented and headed to great things. They touched on JAX's abrupt elimination, and how Harry made a point of going back stage to give the stunned singer a few words of encouragement.
The singer also recalled her experience battling thyroid cancer, and how it taught her to slow down and take care of herself. Afterward, JAX took the stage to sing the dreamy ballad, "LSD." Additionally, the singer's parents were in the audience! Harry had never met them before.
Check out JAX on the Harry show right here.